Literary Scene: Eva Grayzel shares decade of life lessons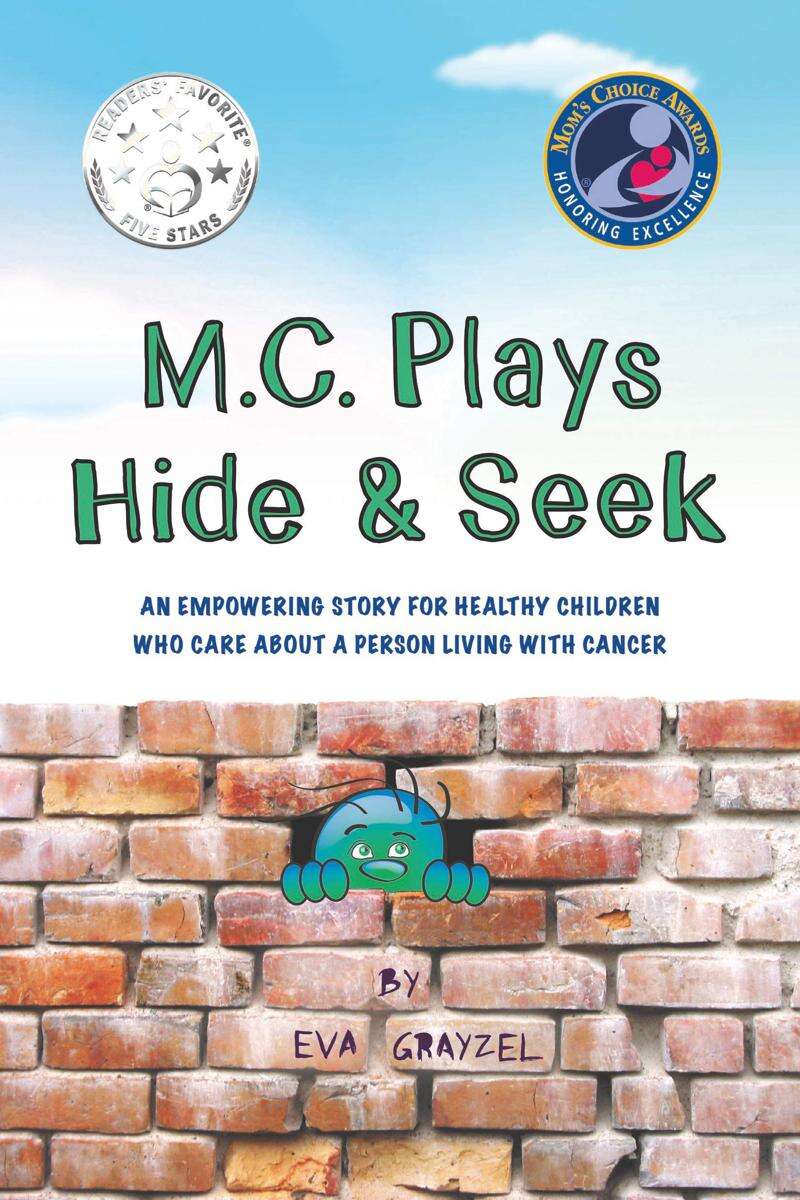 Published April 02. 2021 09:43PM
Eva Grayzel has a message of courage and hope.
As a cancer survivor, Grayzel has written a new book about talking to children about the disease's many forms.
"M.C. Plays Hide and Seek" (Mascot Books, 64 pp., $12.95) explains what cancer is and helps children to cope with their feelings. Although the book is intended for elementary school children, Grayzel says that adults have benefited from reading it.
"I wrote the book to celebrate being ten years cancer-free," says Grayzel in a phone interview from her home in Florida.
Grayzel was diagnosed with oral cancer at age 33. At one point, she was given a 15 percent chance to live. She will be a 23-year survivor in April.
After radical surgery and treatment, Grayzel was able to resume her career as a public speaker.
She came to realize how much her struggle involved her whole family.
"The worst part was how it affected my family and friends. My children, who were five and seven, saw me coughing, choking and not eating and speaking. It was traumatic.
"I thought about what it did to my children. I think it gave one of my daughters PTSD [post-traumatic stress syndrome] and she is still suffering twenty-two years later."
"Without addressing their fears, children think the worst. Affected families should think about how children might feel, how to start that difficult conversation and see if they have any questions.
"When you exclude the child from something as life-changing as cancer, they feel unimportant. Their feelings matter."
Families can make the best of such a difficult situation, Grayzel says: "It is an opportunity for children. We should take advantage to teach them a life lesson, and help them to help others."
Grayzel's book explains that cancer "is not something you can catch like a cold, which is especially important now."
Grayzel was motivated to write the book after she says she found nothing else like it. "M.C. Plays Hide and Seek" is the second of her Talk4Hope Family Book Series. The title comes from the fact that cancer can be difficult to find and diagnose. The first book in the series was "Mr. C the Globetrotter," which covers people all over the world, and how they cope with cancer.
M.C. is a cancer cell, originally called Mr. C, but is now gender-neutral. Grayzel is planning to write a book with a similar theme for high school and college-age students.
Grayzel and her husband recently relocated from the Lehigh Valley to Florida after he retired. Grayzel was a member of the Lehigh Valley Storytelling Guild, with appearances at many area venues, including Godfrey Daniels, Rotary Club, Air Products, Lehigh University, Lafayette College and Muhlenberg College. She was a chairperson for the Relay for Life, and initiated the Oral Cancer Foundation Walk for Awareness of Lehigh Valley.
Her Stage IV oral cancer led her from being a storyteller to becoming a keynote and motivational speaker, although she still uses storytelling as an important tool.
She has given presentations in the United Kingdom and Europe. She has appeared many times at dental schools and dental and oral health conferences and storytelling festivals. She also does educational, survivorship and Jewish programs, and provides coaching and counseling on using storytelling for businesses.
Grayzel says that awareness of oral cancer is slowly but steadily improving. "Dentists are required to give screenings," she says.
Grayzel founded the Six Step Screening program. On its website, she writes, "It was two years and nine months from the first appointment with a dental professional until the day I was finally diagnosed with late stage oral cancer. During that time, no one ever mentioned the words 'oral cancer' as a possible cause."
She says early intervention is the cure to effective treatment, and she has worked tirelessly towards that goal.
Eva Grayzel website: www.evagrayzel.com.
The Six-Step Screening Program: www.sixstepscreening.org
"Literary Scene" is a column about authors, books and publishing. To request coverage, email: Paul Willistein, Focus editor, pwillistein@tnonline.com