Numbers are up for the Catasauqua track team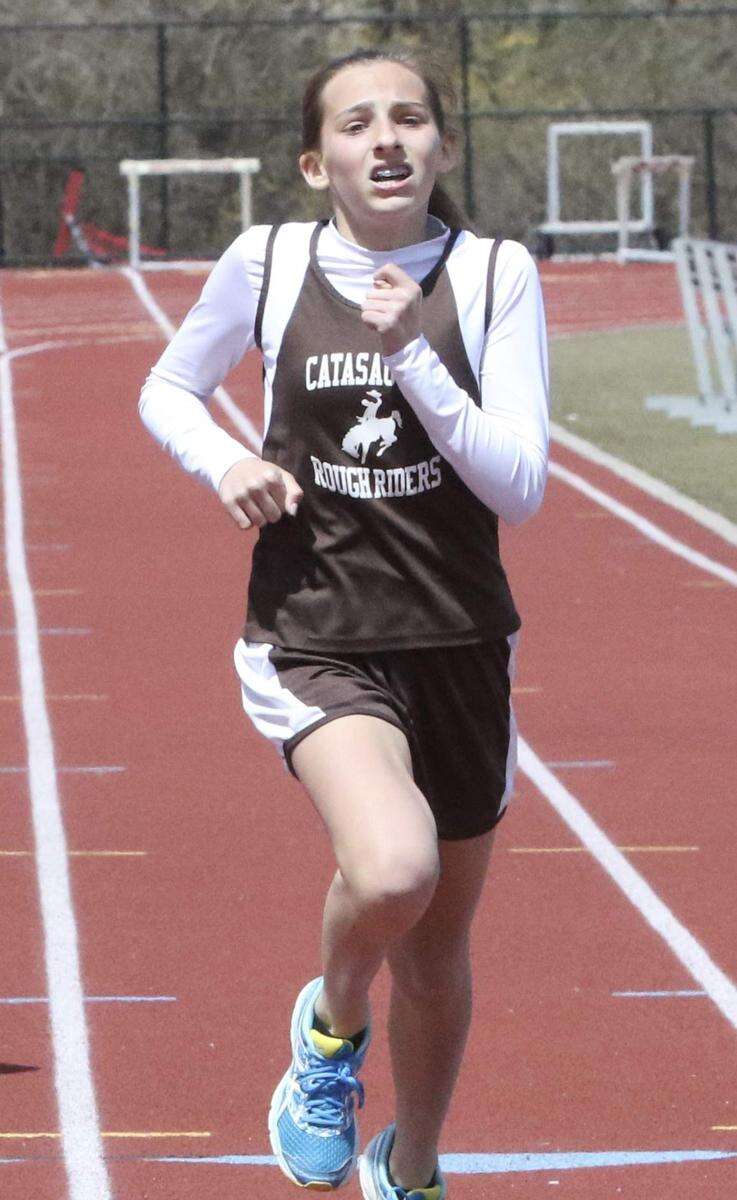 Published March 25. 2021 10:34AM
When they began practice recently, Catasauqua's track program had one of its largest turnouts in recent years with 70 participants and a growing optimism that has been surging the past few seasons.
Last season, the Rough Riders had a few practices before they were shut down by the pandemic.
"We have a good amount of kids," said head coach Kyle Rusnock. "We have been doing well the past few years, and we have a lot of interest in the program. We were very optimistic about last season before it ended.
"We'll have to sort things out this week to see who will be where, but we have a number of athletes who are coming back. Also, we should have depth as well."
Senior Lexi Rushatz, who has been a state qualifier in cross country, will be the team's primary runner in distance and she could possibly run sprints. Juniors Lucy Brubaker, Angel Font, and Sydney Gebhardt and senior Breonna Brinkley all will be in the mix
"Lexi is such a great athlete, and she can do anything," added Rusnock. "She'll be running long distance, but she can also do some other things.
"We have other girls like Breonna Brinkley, Angel Font, Lucy Brubaker, and Sydney Gebhardt who all have got the job done for us in the past."
Senior Olivia Emery, and junior Trish Blozinsky and Aidan Gerhard should also have a busy spring in multiple events.
Senior Hamyah Jenkins and her sister Heaven, a freshman, will be vying in the sprints along with senior Ty Reitz, juniors Elijah Solar, Jhasmine Polanco, and sophomores Wyatt Younis and Madelyn Gonzalez, who made an impact as a freshman.
Senior Tyler Monahan and juniors Kyra Jackson and Olivia Emery are returning standouts in the throws, and junior Olivia Emery will work the hurdles.
Freshman Lauren DeLong and Myles Meledez already have made an impact.
Over the next week, Rusnock hopes to have his lineup sorted. He also expects a full slate of meets with COVID regulations and guidelines.
"We'll be changing things on the fly," said Rusnock. "We'll be creative and figure it out. We like the number of people we have, and we'll have a better feel about everything over the next few weeks."