Jenkins, Troxell named CHS soccer scholar athletes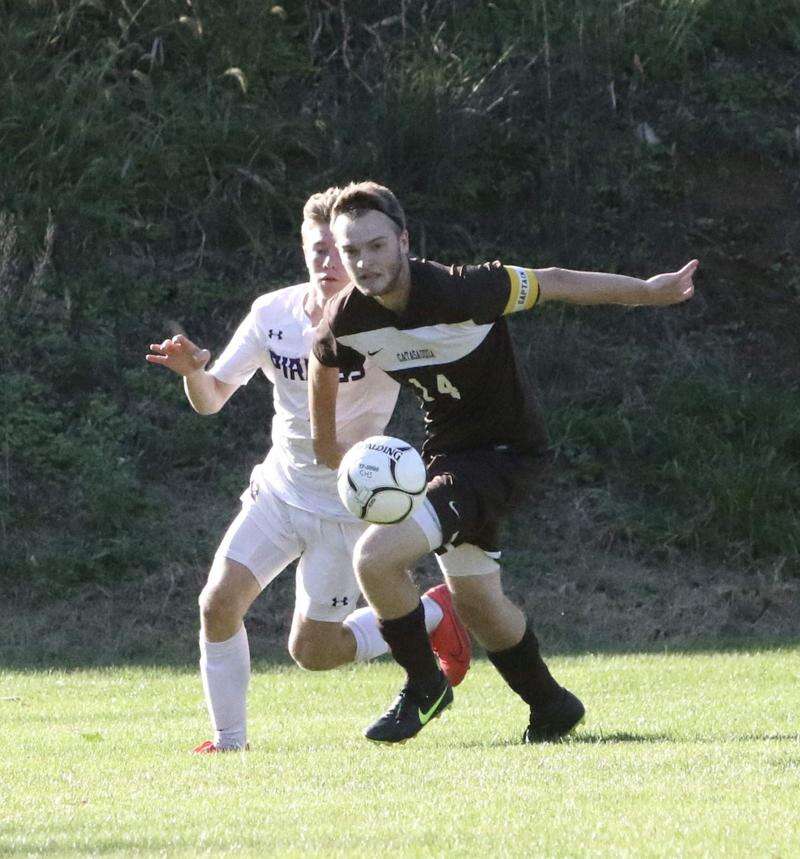 Published March 25. 2021 10:34AM
Hamyah Jenkins had a large gap in her soccer career. Even though it was puzzling, Jenkins is glad she returned.
"I started playing when I was six or seven, and then I stopped playing," noted Jenkins. "I don't know why. I regretted it now."
Jenkins started playing again when she began her freshman year at Catasauqua, and the senior has never looked back.
She and fellow senior Derek Troxell recently were named Catasauqua's representatives for the Lehigh Valley Soccer Scholar Athlete Foundation.
Jenkins admitted that it was a pleasant surprise.
"I was kind of shocked," she stated. "There were a number of my teammates who could have won it. It did surprise me."
Jenkins' journey especially was pleasing because she didn't play her sophomore year to concentrate on her studies.
"It was really weird to step back out on the field," recalled Jenkins. "I had to regain some of my confidence, but it came back to me.
"At first, I was kind of shy, but I felt better in my junior and senior years. I did have three different coaches in three years, and my last coach (Derek Saltzgiver) focused more on conditioning. I had more playing time my senior year."
Jenkins had inspiration from her older sister, Hanasia, a 2017 graduate and a soccer and track standout.
The younger Jenkins, who will also run sprints in track this spring, will pursue creative writing at Rutgers University next fall. She has hinted about playing in college.
"If I don't play in college, I will miss it a lot," she stressed. "I always have had a love for the sport, and I am glad I played at Catty."
Soccer also has been a journey for Troxell, who began playing in his early youth. The recent 1,000-point career basketball scorer took a different approach once he reached high school.
"Once I started playing in high school, soccer was more important to me," said Troxell. "I gained more confidence and I started doing more things with the sport.
"Soccer always kept me in shape for basketball, but I began to learn about the game more. I had fun playing it when I was younger, but as I got older, I appreciated the game more
"I started to really feel good about my game in my junior year when I scored my first goal. I felt better about myself, and I could see myself in more of a leadership role."
Troxell credited head coach Josh Inman and assistant coach Jamal Arnaout for their guidance and support.
"Both of them helped me with my speed and my game," said Troxell. "Their summer workouts helped me become a better player."
Troxell is exploring his college options, and his future also could be in question. He plans on playing baseball in the spring.
"I love playing the game," he added. "I don't know what will happen to my soccer career. But I feel like I developed as a player, and it was fun playing soccer at Catty."