Saucon board heralds check-in survey response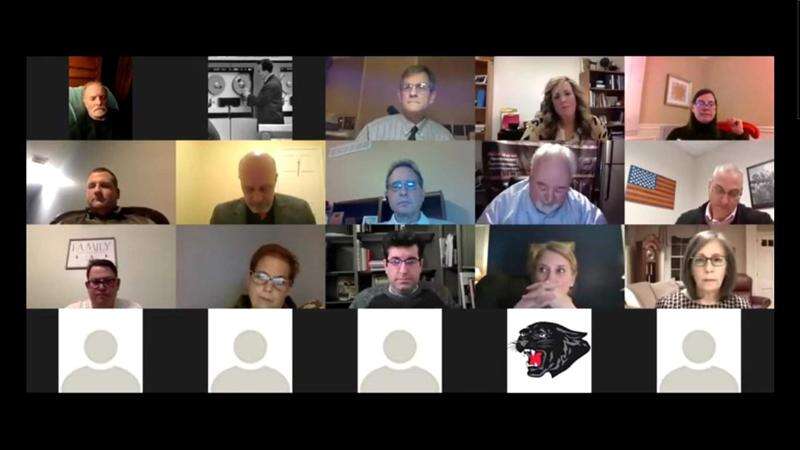 Published March 02. 2021 10:06AM
With COVID-19 cases on a slow, yet steady decline throughout the Lehigh Valley, many eyes have begun to look toward the re-opening of local schools for in-person instruction. As the Saucon Valley School District has been one of the few local districts to offer full-week, in-person instruction for those who opted in from the beginning of the 2020-21 school year, administrators and school board members offered the results of the district's most recent 'Check-In Survey' at the Feb. 9 virtual school board meeting.
The survey, conducted quarterly by the district and presented for discussion at the meeting by Assistant to the Superintendent Jaime Vlasaty, was meant to "stay on top of those items that we need to given the circumstances of this school year," she said, adding, "We set the bar pretty high here at Saucon Valley, so we want to make sure that… we are either meeting or exceeding those expectations."
Respondents included parents/guardians of children receiving both in-person and remote instruction, with a combined 95 percent indicating that they were either 'very satisfied' or 'satisfied' with the district's handling of the pandemic. Other markers were overwhelmingly positive, as the survey's presentation demonstrated. Vlasaty indicated that the slide show would be available for public view on the district's website later that evening.
Both administrators and school board members were pleased with the results, with board member Bryan Eichfeld saying, "We need to do a press release on this and send it out to the local papers… we need to toot our horn." Board President Susan Baxter referred to the satisfaction levels as "amazing" and Vice President Shamim Pakzad jokingly called the results "North Korea-type numbers."
Otherwise, the meeting mostly consisted of standard business. Some noteworthy topics included the approval of an After School Remediation program. Superintendent Dr. Craig Butler provided the board with an overview of the program, which would be available Mondays through Thursdays for students in grades 7 and up. The program's intent would be to provide additional instruction to students who are struggling academically, and the majority of participants would be middle school students currently attending in-person classes.
"I think the need is there," said Butler, as he described receiving approximately 40-50 interested responses in only a few days to a preliminary questionnaire regarding the program sent via email to parents and guardians. He also indicated that staffing has been mostly secured for the program, if approved. High school Principal Tamara Gary and Assistant Principal Amy Braxmeier echoed Butler's sentiments and the program was ultimately approved.