Crews from 10 companies respond to Weisenberg Twp fire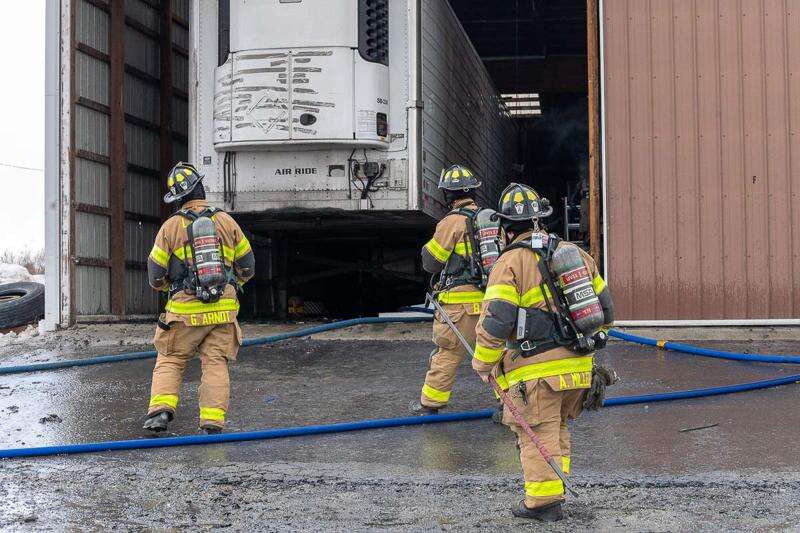 Published February 25. 2021 12:36PM
By Debra Palmieri
Firefighters from 10 companies responded Feb. 16 to a fire at United Truck and Trailer Repair, 9883 Old 22, Weisenberg Township.
According to Weisenberg Volunteer Fire Department Chief Matt Krapf firefighters were dispatched 1:30 p.m. to a structure fire at the truck repair company.
"When firefighters arrived, they found a bobtail truck fully involved on fire within the structure," Krapf said.
Fire crews quickly brought the fire under control in about 20 minutes but remained on scene for two hours checking for hot spots in the structure, he explained.
The bobtail truck was a complete loss, and the section of the structure where the truck was stored sustained significant damage.
Tankers from various mutual aid departments were brought in to haul water to the scene.
Fire companies on scene included Weisenberg, Fogelsville, Trexlertown, Lower Macungie, New Tripoli, Tri-Clover, Alburtis, Schnecksville, Kutztown, and Topton.
Cetronia Ambulance Corps provided EMS and rehabilitation services.
"At this time, the cause of the fire has not been determined," Krapf said. "The insurance companies are still investigating."