Catasauqua considering beekeeping regulations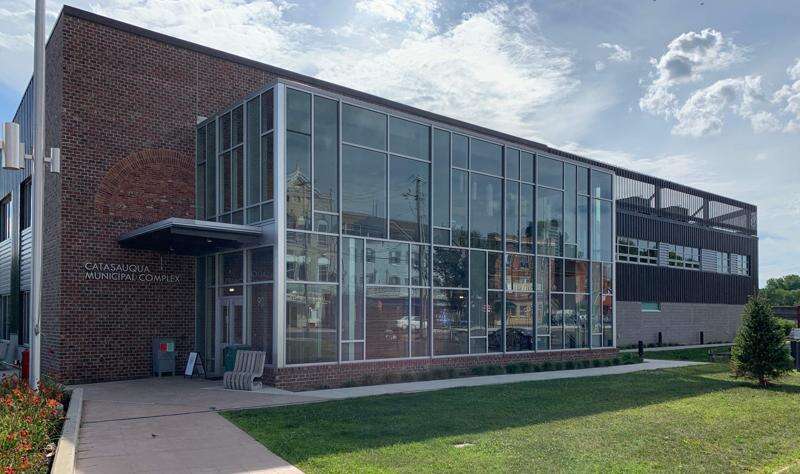 Published February 24. 2021 10:29AM
At the Feb. 22 Catasauqua Borough Council workshop meeting, council member Deb Mellish, planning and zoning committee chair, floated the idea of the borough enacting an ordinance regulating residents who want to engage in beekeeping. Although providing no specifics of hive locations, it was said there are residents with small bee hives in the borough.
Mellish secured a draft ordinance provided by Pennsylvania State Beekeepers Association. She asked council to review the draft ordinance by the March 29 workshop meeting to prepare for further discussion.
Her request stimulated a "buzz" among some council members.
The draft ordinance addresses safe beekeeping practices to guide a bee enthusiast how to operate a hive in a community safely, Mellish said.
Councilman Brian McKittrick questioned why someone would want bees in their yard and if the borough should even allow such a thing. He noted most beekeepers are in rural, open areas.
Councilman Brian Bartholomew questioned if an ordinance is needed, noting there was an elderly resident who kept bees for years without any problems. He suggested council get input from those residents already keeping bees.
Solicitor Roxann Steelman weighed in, saying canned ordinances like the one offered by Mellish can create issues. The plan should be to tailor the ordinance to meet Catasauqua's needs.
Council President Vincent Smith listened intently to the concerns and said council should review the draft ordinance by the March 29 workshop meeting before having the solicitor review. He noted council members can decide if they want to go further with this ordinance without sustaining any solicitor costs associated with a solicitor's ordinance final review.
In his borough manager's report, Steven Travers said the Taggart Associates agreement needs an extension to the end of the year. Taggart Associates is a consultant firm providing services for the Iron Works project. The annual fees for services are capped at $25,000.
Mayor Barbara Schlegel noted there can be no council discussions about the police-involved shooting that occurred Feb. 19.
The investigation is being conducted by Pennsylvania State Police Troop M Major Case Team, Lehigh County Homicide Task Force and Lehigh County District Attorney's Office.
Schlegel also added the George Taylor House committee is planning several 2021 activities, including open houses, a Mother's Day event, a July 4 celebration, a Halloween event and a Twelfth Night celebration.
In her engineer's report, Vanessa Nedrick said there is a grant opportunity with communities surrounding Lehigh Valley International Airport. For years, there have reportedly been water runoff issues affecting Catasauqua property owners. Nedrick is proposing multiple municipalities form a Catasauqua Creek Watershed Restoration Project to address the flooding issues via a grant application to Pennsylvania.
Smith said there is a meeting set up with the Lehigh-Northampton Airport Authority to discuss these issues and its plan to solve these drainage issues.
Councilman Cameron Smith commented on the borough's employee handbook. The finished handbook draft took months to complete with assistance from the solicitor and borough manager. Cameron Smith is asking council to review the handbook and vote to adopt it at the April 5 council meeting.
He also recommended the borough provide $550 to Cedarbrook Sportsmen's Association to stock the Catasauqua Creek with trout. The group annually stocks the creek for the trout season.
Councilman Paul Cmil reported he met with Nedrick and wants to continue seeking increased efficiencies in the public utilities operations. He noted he plans to hold regular meetings moving forward.
Councilman Gene Schlegel reported on summer activities, such as basketball and baseball. He is not sure if a summer arts and crafts program will occur. He expects the summer concert series may begin in July.
Councilman Brian Bartholomew expressed the frustration of the public works department, police department and council with residents who shovel their snow into the streets after the street has been plowed. Bartholomew requested residents be cited for these violations.
Mayor Schlegel reported the police department is giving written warnings to residents caught doing this.
The next virtual council meeting is 7 p.m. March 1. Visit catasauqua.org for the call-in number and access codes.