BAVTS students show off skills in masonry house project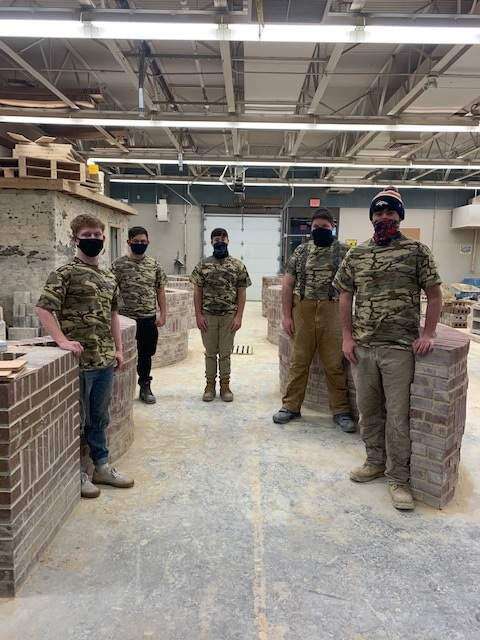 Published February 17. 2021 05:46PM
Masonry students at Bethlehem Area Vocational-Technical School have not been idle in perfecting their skills during the cold weather.
Students have been building mirrored, serpentine walls with a corbel soldier course and a rowlock cap. In addition to growing their skills, students are strengthening their professional terminology, such as corbel, which is a shelf or ledge formed by projecting successive courses of masonry out from the face of the wall.
Students practiced the layout of two straight lines with repeating half circles. They used various tools throughout the process, including a level, a striker that prepares the finish and a brick brush for cleanup. Additionally, they did straight cuts and diagonal cuts with the wet chop saw.
Strong employability skills were utilized, including teamwork, as the students had to work together. They also had to learn to visually trust their eyes to connect the serpentine.
Another factor in completing the wall was to use math estimation to determine the 3,738 bricks, 27 bags of mortar and 4 yards of sand needed to complete the project.