Polar 'Pop' replaces annual plunge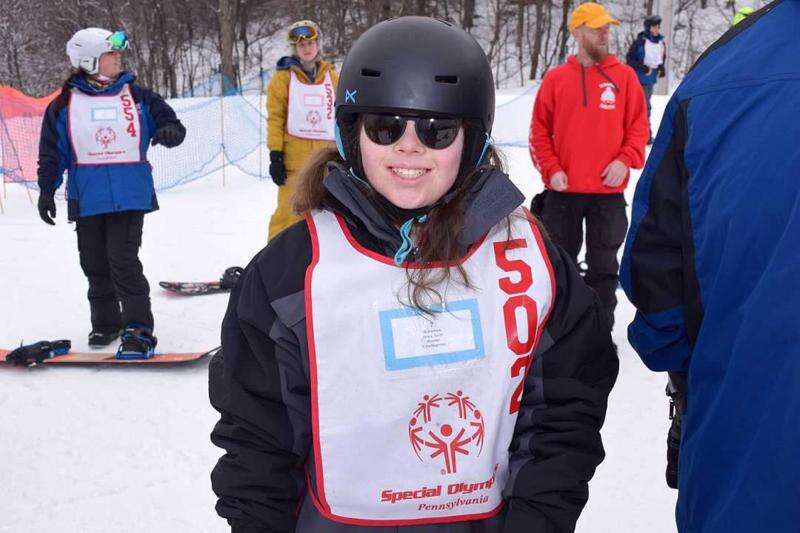 Published February 16. 2021 09:31PM
The Special Olympics annual Polar Plunge has had a makeover this year due to COVID-19. Instead of participants accepting donations from their family and friends to watch them take a dip in the frigid waters of the Delaware River, participants will individually pop water balloons over their heads. And instead of it all happening on one day in one place, the event will happen throughout the month of February. So there is still time to join in, as a popper or a donor.
Laura Neary is a volunteer with Bethlehem Special Olympics. Her daughter Sarah is a junior at Liberty HS and participates in athletic events with both the Bethlehem Special Olympics and the Northampton County Special Olympics.
Laura started volunteering a decade ago, when Sarah began participating in the athletic competitions. It was an organic process. She would stay to watch Sarah practice soccer, and coaches would ask her to help with one thing or another, then she was invited to volunteer regularly. Now she is a mentor for the Bethlehem Special Olympics team and represents the athletes with the management team of the Bethlehem Special Olympics. She also runs their Facebook page.
For the Polar Pop, she had student leaders join her on a Zoom call with the management team.
"It's a way to empower the students," she said.
Sarah competes on the county team with school and with the Bethlehem team, which is more for adults, because their practices, on evenings and weekends, suit the family's schedule. Sarah has competed in Special Olympics soccer at the state level. Her favorite Special Olympic sports are swimming and snowboarding. The snowboarding team started in Winter 2020, but did not compete this year because of COVID.
Laura and Sarah have both done the Polar Plunge in the past few years. This year, they did the Pop. They chose a snowy Saturday.
"Doing it in the snow was great," Sarah said. Even the family dog joined in, until the first balloon popped on Laura's head. Then it was Sarah's turn.
"I liked it, but I was drenched," she said. "I felt happy I could help my friends."
The family posted video of their pops on Facebook, and the response was huge.
"Sarah got so many donations," Laura said. "We raised much more this time." She credited the visual effect of doing the pop in the snow, and more people being at home to watch it, and more people being aware of the need for funds for Special Olympics.
"People are so nice," Sarah said.
To join in the Polar Pop, or to donate, visit classy.org/event/2021-pa-polar-pop/e318.