Flynn to Lafayette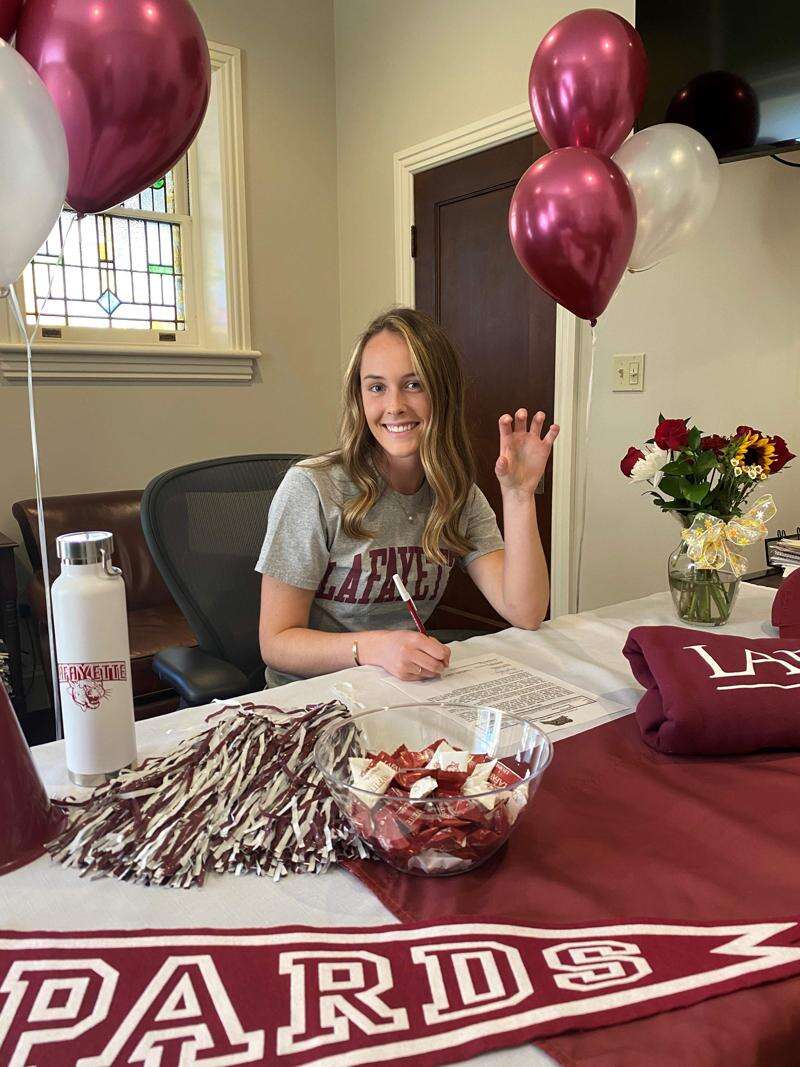 Published January 21. 2021 12:55PM
Versatility was a major key in Liberty senior Elizabeth Flynn's recruitment process to continue her academic and athletic career, and the Hurricane outside hitter signed a National Letter of Intent on Nov. 11 to play volleyball at Lafayette College.
"In high school and club, I played front row and back row, so I was able to get recruited as a defensive specialist," Flynn said. "I've always played all-around."
At this season's end, Flynn was named an East Penn Conference First Team All-Star, a District XI First Team All-Star, and was named to the 2020 All-State Volleyball Team.
"I started the recruitment process my freshman year, not super aggressively, and in my sophomore year, I started to pick it up to email coaches and send videos to get on their recruitment lists," she said. "I was looking at a lot of other Patriot League schools and schools mostly close by for my comfort level."
Flynn attended a few volleyball matches at Lafayette, pre-COVID-19, and liked what she saw.
"I could just tell the girls get along really well and this program will be building one of the top Patriot League teams in the next few years," she said. "The coaches (Ryan Adams and Colton Reinholtz) were super welcoming right off the bat, they were open with what I needed to know, and [Lafayette] has a high academic reputation."
Undecided on an academic major, Flynn is currently considering English or math.
"It's a big relief to be done with the recruitment process," said Flynn. "To not know where you're going or if you're going there, I was afraid it could all be for nothing, and now I get to play for one of my top schools."