Boys not looking to rebuild this season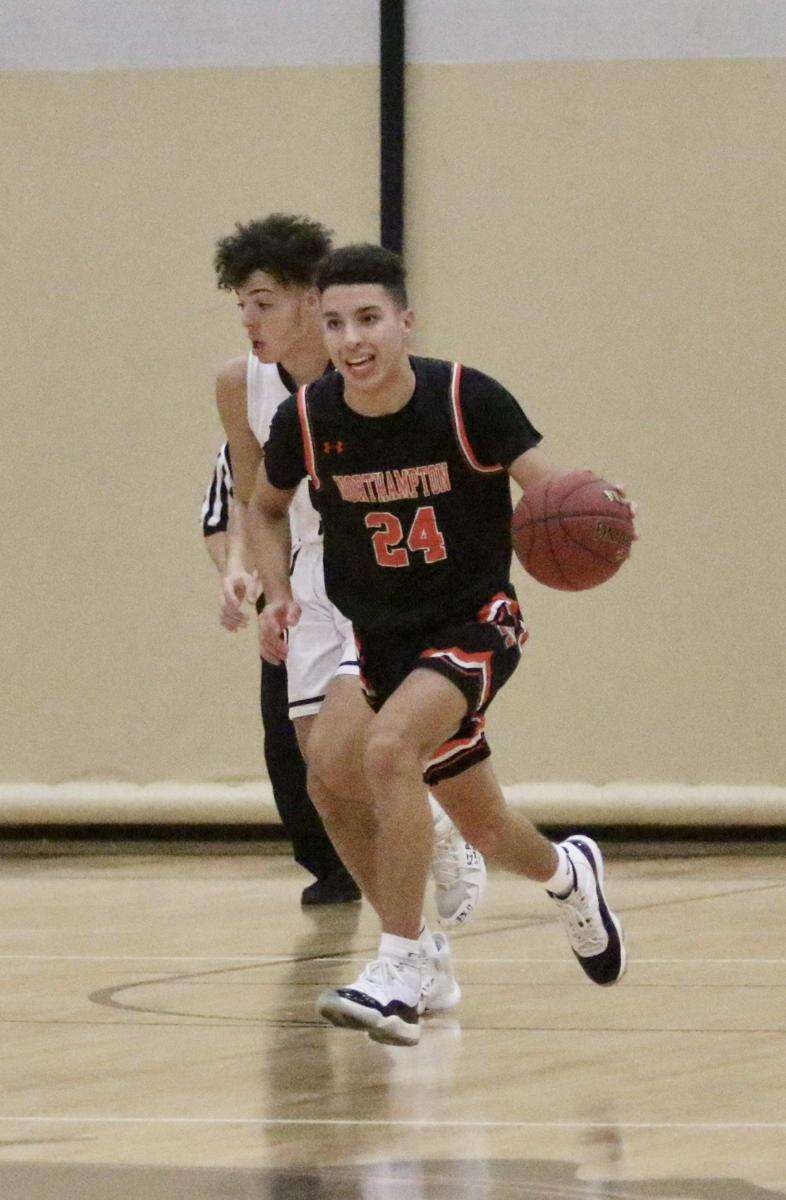 Published January 21. 2021 01:08PM
For the Northampton boys' basketball team, the wait is over.
The Konrete Kids will finally open their abbreviated 2020-21 season when they host Liberty Thursday night.
Northampton, which lost eight seniors from a 16-10 campaign a year ago, was scheduled to open against Freedom Jan. 19, but the Patriots didn't have enough required practices.
The Kids have a rematch at Liberty Saturday, and then they will open a home-and-home series against Easton next week. They will play 10 games against Northampton County opponents in the new COVID-19 alignment.
Head coach Coy Stampone, who is beginning his ninth season, believes his team can will be ready. His squad has been working since Jan. 4 after they had a three-week stoppage.
"When they came back, it was like the first day of practice all over again," said Stampone. "We had to ramp things up and had two-and-a-half and three-hour practices to help get them in shape.
"We have been trying to implement the speed they might see in the EPC (East Penn Conference). The kids worked out on their own, but it is not the same as being in the gym.
"But we had our team picked when we stated back up."
Joe Kerbacher will be the lone senior in the starting lineup along with juniors Cooper King, Issac Harris, Isaiah Harris and 6-5 center Lucas Lesko.
Juniors Jackson Fehnel, Jake Gula, and Kaden Reph along with freshmen Tristan Pinnock and Jackson Vajda figure to round out the regular rotation.
The Kids didn't have any pregame scouting on Liberty, which has new head coach Nigel Long in the fold.
"We beat them in districts last year," said Stampone. "But I know they lost some people, and we have no idea how to prepare, and what their new coach is going to do.
"Both teams will be coming into that type of situation."
Stampone noted that the top-eight teams will qualify for the league playoffs, and the remaining teams 10 teams will also be seated and play each other. This will allow the teams that don't qualify for the league playoffs to play additional games.
He likes the makeup and dynamic of a junior-dominated team and is confident they can be in the hunt after being in the district final two of the last three years.
"I hate to say that this is a rebuilding year," Stampone stated. "I believe these kids have what it takes for a successful season. They really support each other and there is a chemistry.
"We just have to continue to prepare the best we can."