River, area architecture inspire artist's new mural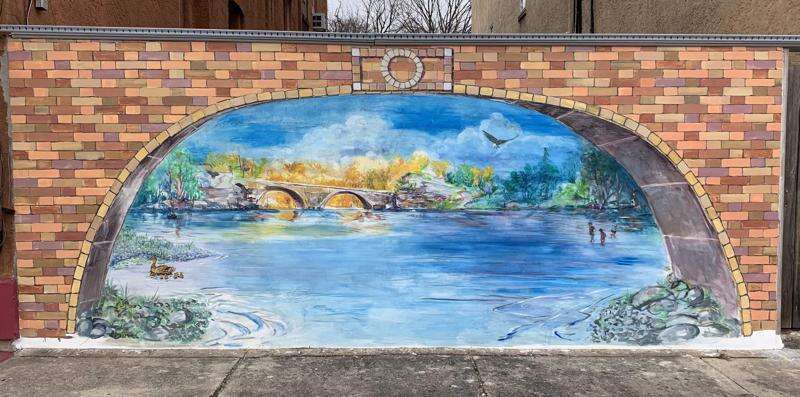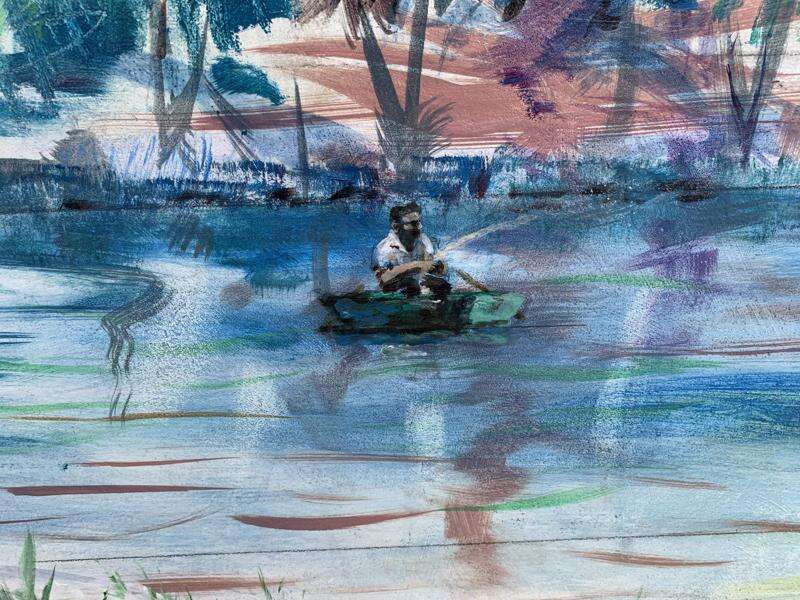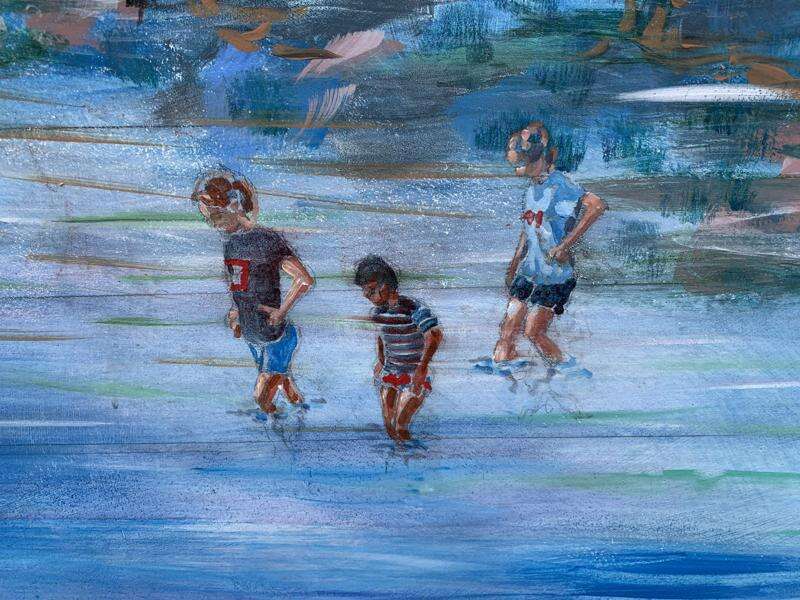 Published January 20. 2021 10:59AM
Accomplished Catasauqua artist David Berkner, like any artist, is tuned into his environment, always seeking opportunities for artistic expression. He found one on Front Street near the Pine Street Bridge.
"I didn't want to do a historical scene. I was inspired by the proximity of the river and the bridge," Berkner said.
He was impressed with the architecture of the American Amarian Syrian Society building adjacent to the mural site.
"The Syrian building architecture is gorgeous and a bridge of architecture," Berkner said.
After conceptualizing his mural project based on the Lehigh River and the future mural's next door building, Berkner decided to paint a river-scape with a bridge and a brick circle and chose to paint small images within the mural.
A river is a metaphor for progress and travel to a better destination. A bridge is a metaphor for the passage of ideas, a connection for people from different places and reduces isolation. A building's architecture - as in the American Syrian building, the former Moose Lodge - is a metaphor for inspiration, endless life and an awe of the past.
Highlighting his clear artistic talent, Berkner embedded images within the mural of children wading into the water and playing baseball on the banks, a female duck with her ducklings, a solitary frog in vegetation by the river, a lone fisherman in a small row boat and a bird of prey flying away with a fish in its talons.
Each of these embedded images are works of art in their own right and, as a whole, make this mural an accomplished work of art.
Berkner's next project, certainly to be another artistic accomplishment, will be presented to the George Taylor House leaders at a possible July 4 celebration at the historic mansion of one of the signers of the Declaration of Independence, George Taylor.