Raynold G. Ambearle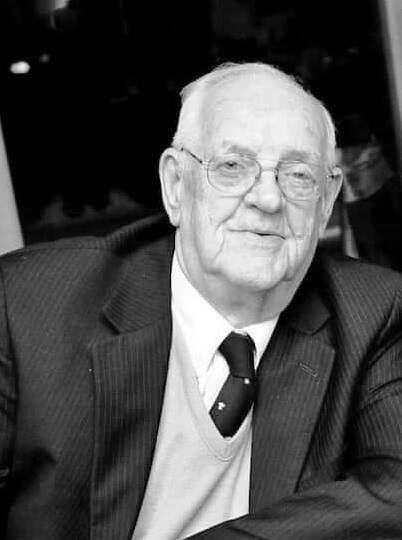 Published January 13. 2021 11:28AM
Raynold "Buddy" G. Ambearle, 90, of Coplay, died Jan. 1, 2021, at Lehigh Valley Hospital-Cedar Crest. He was the husband of Phyllis (Kaeb) Ambearle for 67 years.
Born in Coplay, he was a son of Raynold and Anna (Proctor) Ambearle.
He was a 1948 Coplay High School graduate, where he excelled in basketball, football and baseball.
He was a cement tester in the physical laboratory at Coplay Cement, now Lehigh Hansen.
He played drums in various orchestras around the Lehigh Valley. He was the treasurer of Coplay Fire Co. No. 1 for 56 years, then was treasurer for 15 years at Commitment to Family and Community. He was a lifetime member of Fullerton Fire Company No. 1.
In addition to his wife, he is survived by a daughter, Sandra Irving of Coplay; a son, Jay and his wife Janice of Coplay; four grandchildren, Joshua, Amanda and Jeremy Ambearle and Kaitlyn and her husband Kevin Weidner; and four great-grandchildren, Hunter Ambearle, Adam Heiserman, Teagan Ambearle and Lucas Weidner.
He was predeceased by a sister, Noreen Ambearle.
Contributions may be made to St. Jude Children's Research Hospital, P.O. Box 1000, Dept. 142, Memphis, TN 38148.
Arrangements were made by Gilbert Funeral Home Inc., Whitehall.