Julia C. Worsley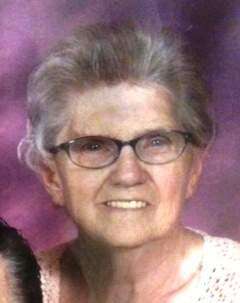 Published January 13. 2021 07:36AM
Julia C. Worsley, 90, of Emmaus, died Dec. 30, 2020, at Manor Care, Salisbury Township. She was the wife of the late Charles P. Worsley Jr. Born in Paterson, N. J., she was the daughter of the late Albert Marion and Johanna (Tanis) Pfeiffer.
Before retiring, she worked as a home health care aide for Maxim Healthcare Services and worked cleaning business offices.
She was a member of Bethel Church, Emmaus.
She will be remembered for her love of crocheting, baking, listening to country music and spending time sitting outside with friends at her apartment building.
She is survived by sons, Walter, of Allentown, Bruce and his wife, Marlene, of Macungie, Dale and his companion, Ruth, of N.J., Joel and his wife, Roberta, of New Jersey and Edward and his companion, Jacqueline, of Bartonsville; a stepson, Tracy and his wife, Cassandra, of Minnesota; a brother Donald and his wife, Doris, of New Jersey; many grandchildren; step-grandchildren; great-grandchildren and stepgreat-grandchildren; nieces and nephews. She was predeceased by a daughter, Carolyn and a sister, Betty Jo Gruzas.
Services will be held at a later date. Arrangements were made by the Trexler Funeral Home, Inc., Allentown.