Trojan trio named all-state in girls volleyball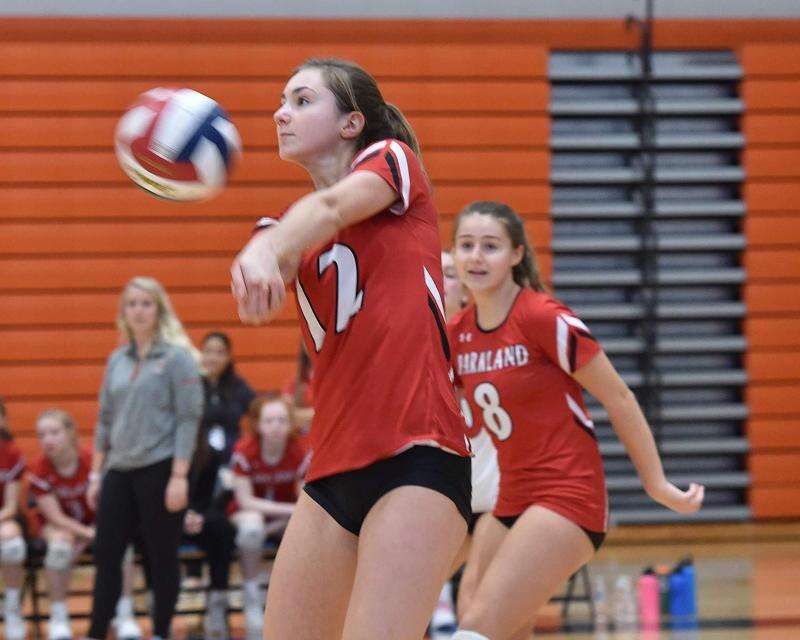 Published December 23. 2020 10:40AM
The Parkland High School girls volleyball team had an undefeated regular season and won its seventh straight District 11 championship. The Trojans fell one game short of the PIAA state championship match.
With team success comes individual success. Parkland had three players earn all-state recognition in 2020. Seniors Leah Brunnabend and Jackie Malitzki, along with junior Brynn Dreisbach all received the nod on the team.
"I believe they were among the best players in the state," said head coach Mike Krause. "They led us in their position responsibilities to help make Parkland a very competitive team at the state level. They always worked hard in practice and had the attitude to come into the gym and improve every day. They had the respect of their teammates because they always worked hard and maintained a humility of placing what was best for the team ahead of individual accolades. All three would credit their teammates for helping them earn this recognition."
Brunnabend was the libero and was always around the ball, recording dig after dig for her team.
"Leah was a defensive stalwart," Krause said. "She challenged the best players on the opponent's team and found a way to defend them and take away their scoring opportunities."
And Krause also had a lot to do with the success of Brunnabend, according to the senior.
"Coach Krause and all the other coaches that help out with this program really just pushed me and the rest of the team to always give our best on the court and outside of volleyball," said Brunnabend. "Just coming in everyday and really pushing myself to the best of my ability and getting challenged by playing against my other teammates and other players from different schools really made me a better player which has helped me to get here."
Malitzki, who was the setter and ran the offense, was just as happy to be able to play in her final season of high school volleyball.
"We weren't sure if we were going to have a season and we remained positive in hopes of having a season, so being able to have one at all is great," said Malitzki. "Winning another district title feels great because knowing that the hard work and the number of hours in the gym just feels so rewarding, and even more so during these uncertain times."
Krause knew he could count on her to deliver on-point passes to the hitters.
"Jackie did a tremendous job of delivering the set in a position where out attackers could find the weaknesses in our opponents defenses," said Krause. "She made great decisions and adjustments during the progression of a match."
Dreisbach was named the Gatorade Preseason Player of the Year earlier this season and will still have one more year suiting up for the Trojans.
"To be named All-State is an amazing honor," said Dreisbach. "It shows the hard work that was put into every day, not just from me, but my teammates. Without them I would never have been able to accomplish this. They, along with my coaches, push me to be the best every day."
Krause has been able to pencil her into the starting lineup for the last three years, and is happy to have her one more season.
"Brynn had to defend, pass and attack," said Krause. "Our opponents keyed on trying to stop Brynn's attack and she just found ways to adjust to our opponents' strategies and attacked areas where she could score. She was very diverse and demonstrated the ability to attack from anywhere on the court. She was courageous enough to take the big swings when we needed it the most."
All three all-state Trojans were named to the District 11 all-star team and were joined on it by Sydney Esquieres, who was named to the All-District 11 Second Team.