Carbon opposes McGinley petition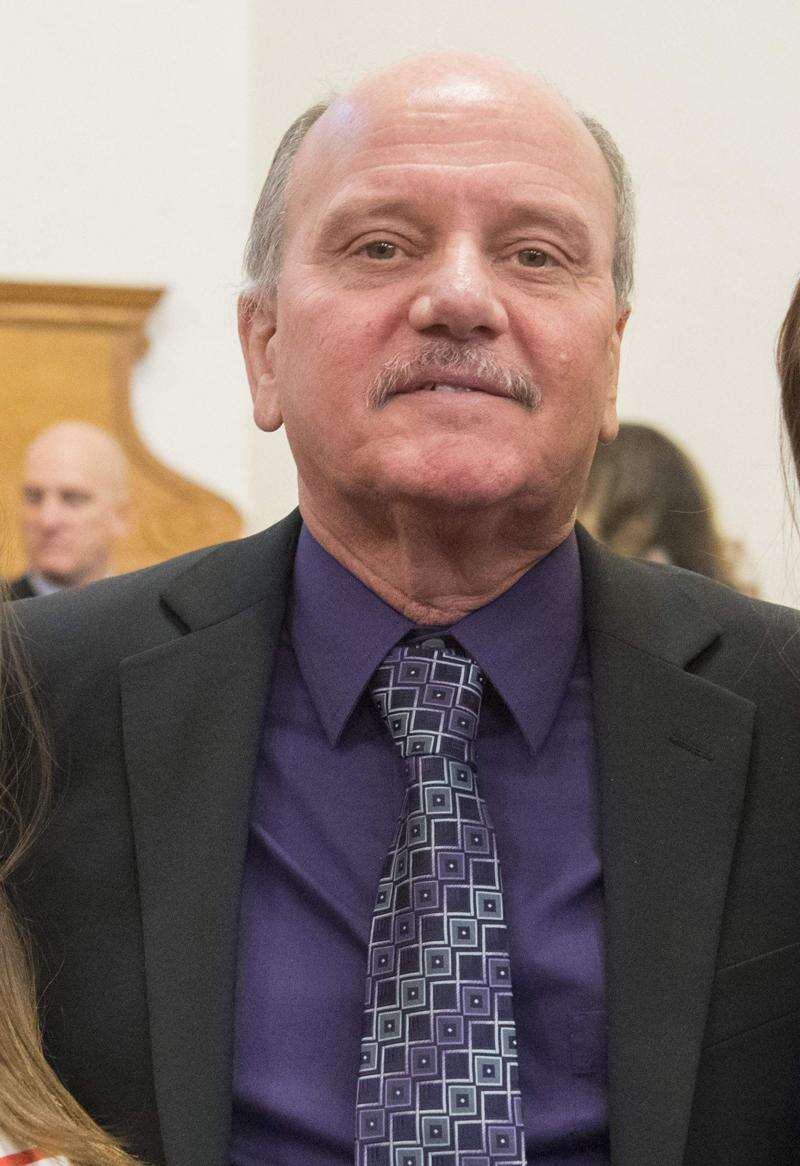 Published November 27. 2020 10:37AM
A convicted former county official who admitted to stealing from his office is seeking a reduction in his jail sentence. His request faces opposition from the county commissioners.
William McGinley, 62, the former clerk of courts, has applied to the Pennsylvania Board of Pardons for commutation of his prison sentence.
His application is scheduled to be heard during a livestream hearing on Dec. 10.
McGinley was sentenced to 1-3 years last November, after pleading guilty to theft - failure to make required distribution of funds. He also pleaded guilty to two lesser counts.
McGinley was released five months early on a suspended sentence due to concerns about COVID-19 in state prisons.
He was accused of stealing $44,000 from accounts he controlled as clerk of courts, including bail money and fingerprint fees submitted through the Carbon County Correctional Facility.
The commissioners wrote a letter to the board of pardons last month opposing McGinley's request to have his sentence commuted.
The letter said McGinley caused enduring harm to citizens and the public trust. It said his sentence, with the majority served at home just 100 yards from the courthouse, is "not justice served, but justice mocked." The letter was signed by Commissioners Wayne E. Nothstein, Rocky C. Ahner and Chris L. Lukasevich.
"The citizens of Carbon County were confident at the time of McGinley's conviction that crime did not pay; however, commutation will be viewed by all law-abiding citizens and elected officials as insult-to-injury given his daily presence on the sidewalks of this municipality," they wrote.
The commissioners wrote another letter to the state Parole Board in May when McGinley was authorized for release by Gov. Tom Wolf.
In that letter they also cited the fact that the clerk's office was still working through a backlog of cases created during McGinley's tenure, which the county had spent over $65,000 addressing.
McGinley was released from the State Correctional Institute at Waymart in early May after Wolf agreed to suspend his sentence.
Wolf created a temporary program to release inmates who were nearing the end of their sentence, or who were at enhanced risk of COVID-19.
McGinley qualified for reasons including his nonviolent offender status, and because he had less than nine months left in his minimum sentence.
McGinley has reportedly repaid the money he stole from the county as well as the $7,500 cost of a forensic audit into his office.
Inmates released under the program were supervised by parole agents.
McGinley served as clerk of courts from 1990-2018.
Following his guilty plea, the county pension board voted to end payments to his county pension, in accordance with state law. They also successfully sued for the return of $70,000 in interest he was paid on the pension.