Antique shop is COVID-19 casualty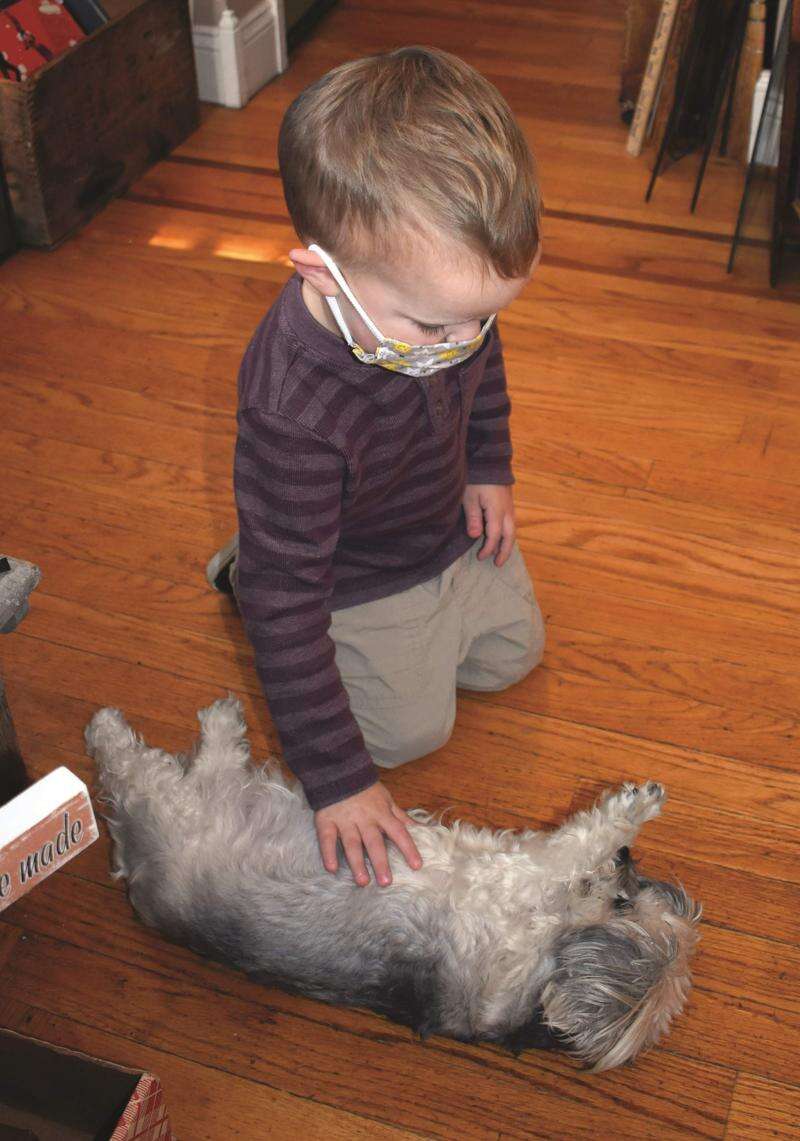 Published November 25. 2020 12:35PM
By ED COURRIER
Special to The Press
The GingerBread House Gifts & Antiques in Trexlertown has become another economic casualty of the pandemic that has already taken more than 240,000 lives and countless small businesses across America.
According to owner Karin McIntyre, the little shop had been thriving since it opened in 2012 in a circa 1850 farmhouse at 1045 Trexlertown Road.
McIntyre's helper, Riley, cheerfully greets customers as they cross the threshold to check out the rooms full of old and new treasures.
The 13-year-old "Morkie," half-Yorkshire Terrier and half-Maltese, is a treasure herself, providing her owner with loyal companionship while thoroughly charming visitors to the shop as well.
The first setback occurred when Gov. Tom Wolf shut down "nonessential" businesses in mid March to control the spread of COVID-19.
The shop's business structure disqualified McIntyre from receiving any emergency federal or state grants or loans.
The final blow, she says, was the property tax bill for the building she had purchased and renovated into her charming store.
McIntyre decided it was time to let go of her brick-and-mortar business.
She wants to sell off as much of her inventory at sale prices until mid-January 2021.
After that, the farmhouse property, including a 3-bay garage in back, will go on the market.
With a keen interest in history, McIntyre finds joy in discovering and researching her vintage merchandise.
She admitted an attraction to "the macabre," such as old medical instruments.
Bottles, boxes and tins for various patent medicines catch her attention.
Other curiosities and collectibles available for purchase include vintage toys such as Matchbox cars, Tonka trucks, lead soldiers, political buttons, seasonal home décor, steamer trunks and furniture.
McIntyre said primitives, antique farm items, and local advertising signs and ephemera are the most popular sellers.
The avid collector, who turned her hobby into a retail career, will not let the coronavirus caused obstacles completely end her dream.
McIntyre plans on continuing her eBay business, By the Creek Antiques.
The online store is named for the Orefield home she shares with her husband of 27 years, Michael.
Their sons, Garrett and Brady, are Parkland High graduates.
Both attended Millersville University, with the oldest graduating in 2019.
GingerBread House Gifts & Antiques, 1045 Trexlertown Road. Trexlertown, is open from noon-5 p.m. Wednesday; and 10 a.m.-5 p.m. Thursday through Saturday.
For more information, visit ebay.com/str/BythecreekAntiques or call 610-351-1210.