Veterans groups hold ceremony in Northampton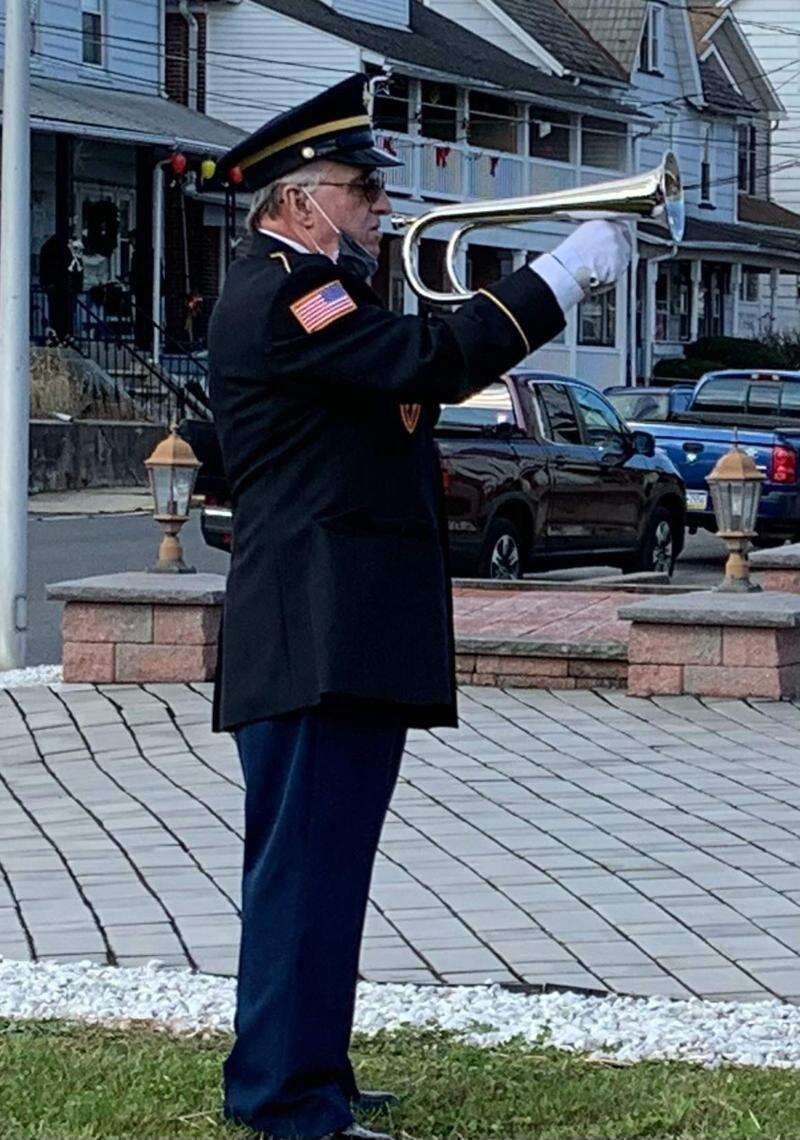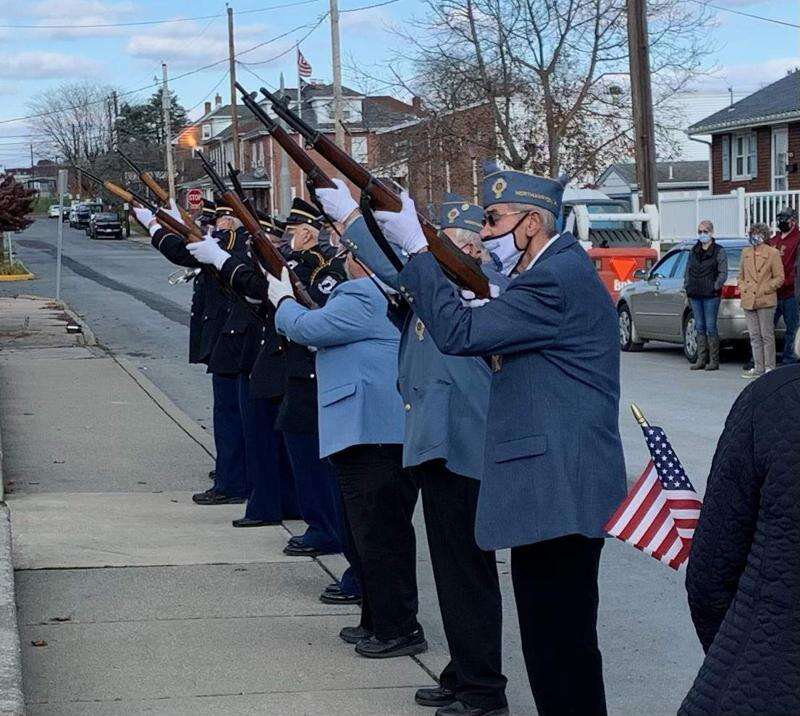 Published November 18. 2020 10:22AM
Northampton Veterans of Foreign Wars Post 4714 Commander Larry Schlittler had the honor of serving as master of ceremonies at a solemn Veterans Day celebration Nov. 14 at the veterans plaza, 14th Street and Washington Avenue, Northampton.
The program was organized by the borough's Joint Veterans Organization, which includes VFW Post 4714, Catholic War Veterans Post 454 and American Legion Post 353.
The touching event included opening remarks, an invocation, a prisoners of war table, an honor guard salute, bagpipes, taps, a recording of the Lord's Prayer, a speech by the master of ceremonies, a poem reading and a benediction.
Schlittler began by thanking those residents who attended and Northampton officials for their ongoing support of the veterans groups in the borough. He asked all veterans in attendance to raise their hands in a warm round of applause.
The ceremony included the ringing of a bell 11 times to signify the date of Veterans Day and Armistice Day, Nov. 11. Armistice Day is the day celebrating the end of World War I.
The prisoners of war table was explained. It is a table set for one, symbolizing the frailty of one prisoner. The table is round to signify our everlasting concern for our prisoners of war and missing in action heroes. The tablecloth is white to symbolize the purity when men and women answered the call to duty.
The single red rose placed there reminds us of the lives of these men and women and their loved ones and friends who keep the faith for their return. The red ribbon symbolizes our continued determination to account for them all. A slice of lemon reminds us of the bitter fate of those missing, captured and held as prisoners in foreign lands. A pinch of salt symbolizes the tears of our missing and their families. The Holy Bible represents the strength and faith in our country, founded as one nation under God. The candle is reminiscent of the light of hope that lives in our hearts. The inverted glass symbolizes their inability to share in a toast. The empty chair reminds us they are missing.
In a stirring rendition, Gene Kutzler played "Amazing Grace" on his bagpipes.
The honor guard included veterans from the joint organization posts. They saluted the veterans who lost their lives in combat with the firing of rifles.
The tribute was followed by the playing of taps.
In his final remarks, Schlittler read a touching poem titled "Daddy - A Poem from Terry." It is an emotion-generating poem about a little girl and her lost veteran father. Some attendees were moved to tears as they listened to Schlittler read the poem.
The poem, a touching reminder of the sacrifice of military families whose loved ones face combat, can be found online.