Golfers tee off in memory of Parkland graduate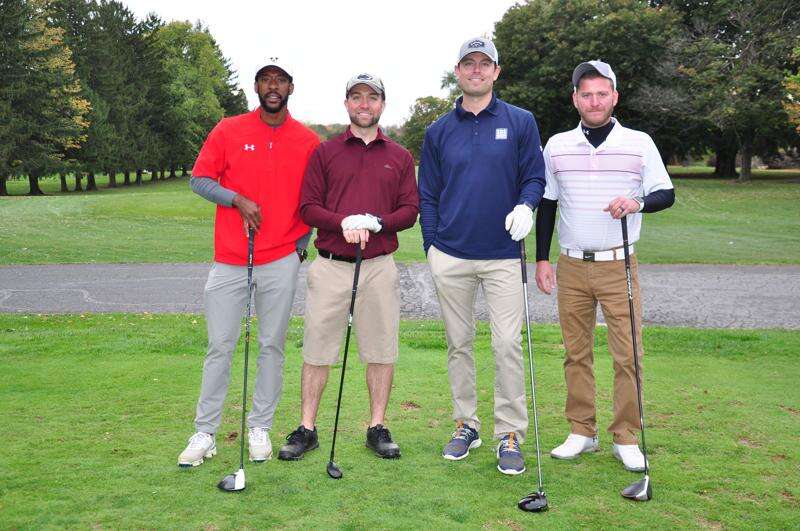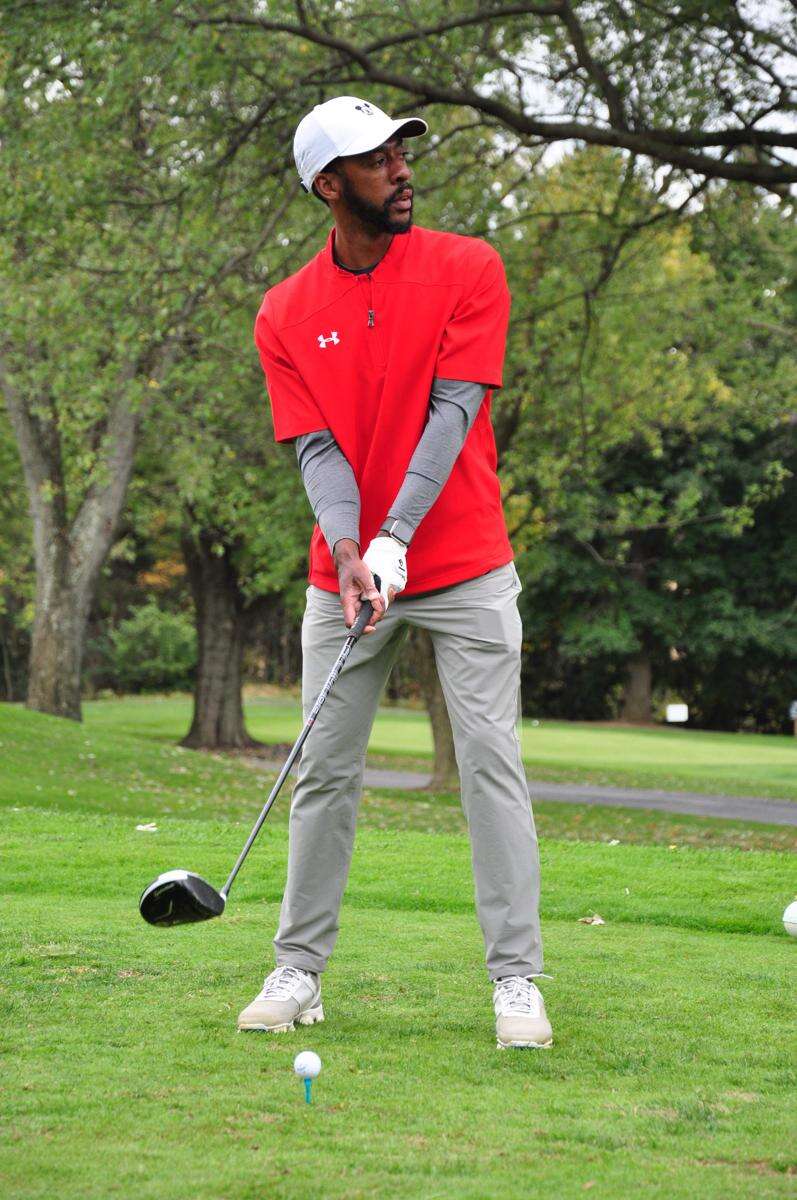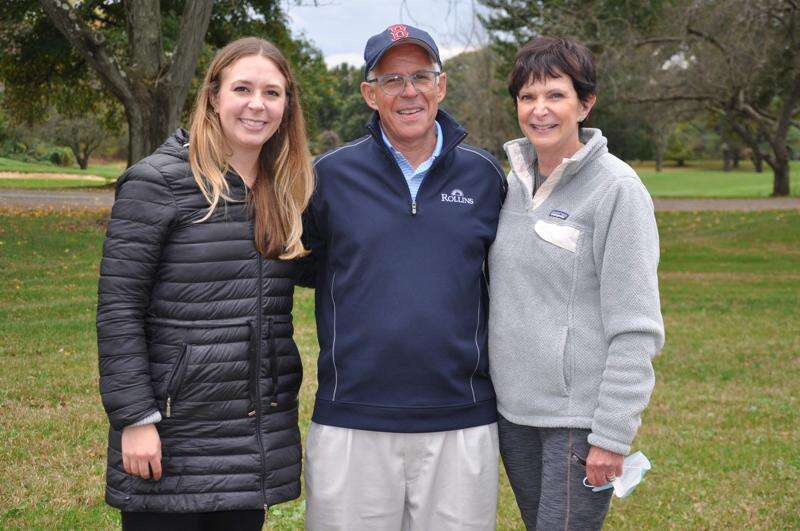 Published November 12. 2020 08:59AM
By SARIT LASCHINSKY
Special to The Press
More than 100 golfers dodged the occasional rain shower to hit the links for a good cause at the second annual Justin Sheftel Memorial Golf Outing Oct. 16 at Berkleigh Golf Club, Kutztown.
A 2005 graduate of Parkland High School, Justin was struck and killed June 15, 2005, by a drunken driver in Ocean City, Md., while celebrating senior week.
To keep his memory alive, the Justin Sheftel Memorial Fund was established that same year, and a softball tournament was started by a group of Justin's close friends in his honor and to raise money for the fund.
Starting initially with four teams, the tournament grew to 20 in 2019, the 15th anniversary of Justin's death, and has raised more than $450,000 for scholarships and charities.
While this year's 16th annual softball tournament was canceled due to the ongoing COVID-19 pandemic, the memorial fund pressed ahead to hold its second annual golf outing which featured a four-person scramble format, raffles, course games, food and a variety of prizes.
"Last year was our first year doing it, and it was kind of a happenstance thing," Linda Sheftel, Justin's mother, said.
"We thought 'let's try to do a second event and see how it works out.'
"We really relied upon a network that we had, but this year because we didn't have the softball tournament, and also we were planning on doing more this year.
"It's just amazing to have this many people come out and hang out with us, even with this weather, so we're very happy to see this."
Justin's father, Elliot, said while they were disappointed by the softball tournament's cancellation, he was happy the golf outing went forward to actively and highlight Justin's memory and the foundation's efforts.
"We just thought this would be a little easier to put on here, and still be able to host an event with everybody's safety in mind," he said. "Obviously everyone is outside, and not as much social interaction, we just thought this would be a little more of a natural thing for us to do and still maintain our visibility in the community."
The Sheftels explained how the golf and softball tournaments help support the fund's donations and scholarships and noted two Parkland memorial scholarship winners - 2012 recipient Ryan Rizzetto and 2020 recipient Noah Moreef - were taking part in the golf outing.
"They've been very supportive, and that's the beauty of it," Elliot Sheftel told the audience while highlighting Rizzetto and Moreef. "The kids who we have, they all come back and help, and they're a great bunch of kids."
Linda Sheftel told The Press that the scholarship winners are very active with this.
"Even after they graduate and while they're in college, it's really nice," she said.
In total, the memorial fund has awarded $215,000 in scholarships to graduating seniors - first at Parkland High School and more recently, in 2020, to seniors at Allen and Dieruff high schools, Allentown.
Additionally, the Sheftels noted the memorial fund donates to a variety of local charities.
"Our focus is helping kids in need, so any other local charities that fit that bill, we've been able to give back to them as well," Elliot Sheftel said, adding giving back to the community follows the memorial fund's mission statement - "To celebrate Justin by providing athletic and educational opportunities for underserved youth in the greater Lehigh Valley."
These nonprofits include Community Bike Works, the Five Star Heart Project, Allentown DRIVE Program, Lehigh Valley Miracle League, the fund's first charity involvement and the Jewish Community Center, which Linda Sheftel said is especially meaningful to the family.
"Justin went there," she said, noting Justin attended preschool and camp, and played basketball at the JCC. "So we do camp scholarships with them."
Several tournament golfers and attendees told The Press about their support of the memorial fund and the Sheftels.
"I'd just like to thank the Sheftels for putting this all together, and it's great be out here for a good cause," Moreef, now a freshman at Temple University, said.
"I think this is a great opportunity to support the Sheftels and their organization," Robert Nabhan of Macungie said. "It's done a lot of good out there."
"It certainly is a good cause. The Sheftels are a very lovely couple," Diane Adams of Emmaus said, noting it was her first-time taking part in the golf tournament.
"It's been a joy to work with Linda, and the work they've been doing over the past 15 years in the Lehigh Valley. It's been really amazing to see, and I know it will continue to grow and help people in the Lehigh Valley," Nikki Gingrich, one of the tournament's organizers said.
"Linda and Elliot really have a passion for this, and it's been great."
In closing, the Sheftels said they were grateful so many community members and supporters turned out to play 18 holes in support of Justin and the fund's mission.
They also reflected on their 16-year journey since the softball tournament first started.
I'm just amazed. I always am," Linda Sheftel said.
"Every year we're always amazed at how much people want to participate and help us out, and every year it just seems to be more and more participation," Elliot Sheftel said. "It just kind of blows us away that it's been going on for so long and people still want to participate and help us out and help our cause."