Honey Cake with Apple Confit by Chef Michael Solomonov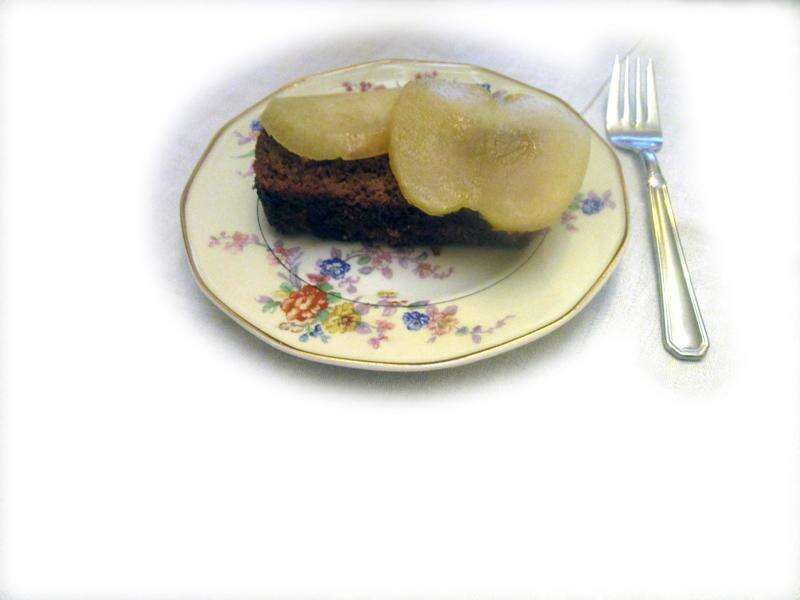 Published October 24. 2020 12:00PM
For Cake:
2-1/2 cups all-purpose flour
2 tsp. baking soda
1 cup sugar
1/2 tsp. salt
Pinch of ground cinnamon
3 large eggs, lightly beaten
1-1/4 cup brewed coffee
2/3 cup honey
6 T. canola oil
For Apple Confit:
2 large honey crisp apples, peeled and sliced thinly crosswise
1 cup sugar
1 T. honey
2 cinnamon sticks
1 vanilla bean, split
3 cloves
To Prepare:
For the cake: Preheat the oven to 350 degrees with a rack in the middle. Butter two 5-inch by 9-inch loaf pans. Combine the flour and baking soda in a bowl and whisk well.
In a bowl of a stand mixer combine the sugar, salt, cinnamon, eggs, coffee, honey and oil. Mix on low speed until blended. Add the flour mixture and continue mixing just until combined. Divide the batter evenly between the prepared loaf pans. Decrease the oven temperature to 275 degrees.
Bake until a toothpick inserted in the center comes out clean, about 45 minutes.
For the apples: Toss the apples slices with the sugar, honey, cinnamon, vanilla bean and cloves. Arrange in a single layer in a large ovenproof skillet or a baking pan. Add enough water to just cover the apples.
Cover the skillet tightly with foil, bring to a simmer over medium high heat, and transfer to the oven.
Bake until the apples are just tender, about 1 hour at 275 degrees.
Cool to room temperature, transfer to a lidded container, and refrigerate until cold. Serve with the honey cake.
Makes two loaves.