Literary Scene: DeSales grad writes Young Adult novel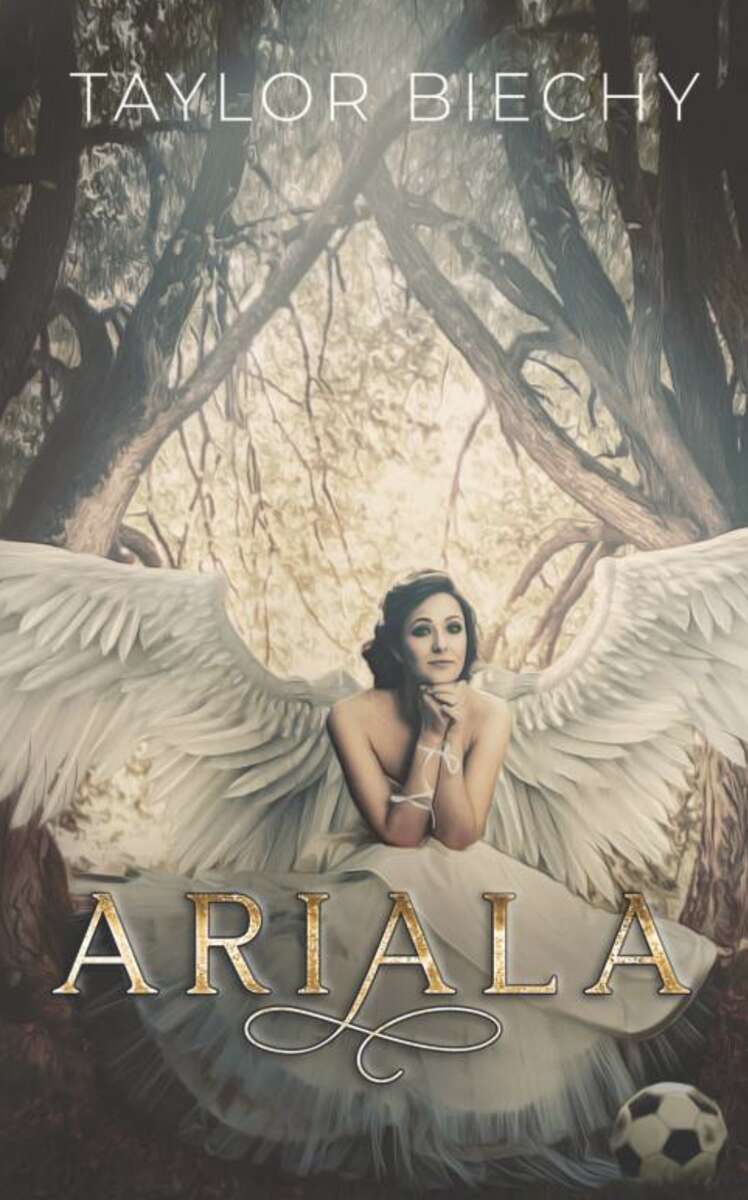 Published October 16. 2020 09:35PM
Taylor Biechy has written her first novel at the age of 23, a Young Adult (YA) fantasy novel, "Ariala."
The heroine faces a common problem of adjusting to life in a new high school.
What is uncommon is that the heroine, Lexi Sherrif, is an angel who has moved from the world of Ariala to Pennsylvania.
Biechy describes the island of Ariala as "a perfect place, where the weather is always nice and people are always out and about, not wanting to stay inside. But it is becoming dark, because of a war."
To protect her, Lexi's father sends her to live with her mother, step-father and step-brother.
Lexi friends, Max (Biechy's favorite character), is a werewolf, and Sadie, is a siren. She makes new friends, adjusting to her life, joining the soccer team, and looking toward to romantic feelings.
There's a question as to whether mortals and magical beings can actually mix. It gets complicated.
Lexi cannot escape her past or threats from her former home. She has to face returning to a land that includes witches, warlocks, dragons and hellhounds.
Biechy, who graduated from DeSales University in 2019 with a BA in television and film, says in a phone interview:
"The idea for the book popped into my head during a class. I was researching angels and hellhounds for a script. I did not get far with the script, so I wrote the book instead of a 15-page film treatment.
"I never read a fantasy book, but I am pretty much into that stuff. I was figuring it out as I go."
It took her about a year and a half to write the book.
Biechy says the YA category is flexible, although she agrees that the age range of 15 to 18 given on the book's Amazon page is accurate.
Much of "Ariala" takes place in a high school that might seem familiar to teenage readers. But in this case, everyday relationships and problems are mixed with fantasy elements. It might be somewhat of a wish fulfillment because in the book young adults who have to deal with their mundane daily lives have supernatural powers.
Biechy, a Lehigh Township native and Northampton Area High School, Class of 2015, graduate who lives in Bethlehem, insists that she did not base Lexi on herself.
"She is super smart in science and math and very athletic. That's not me."
The other characters are also not copies of individuals, although they have personality traits of people who she knows.
Biechy plans at least one more sequel.
"It will take place a lot more in Ariala and less in the U.S." she says.
There will be at least one new major character and many from the previous book will return.
The book is self-published. The cover design is by Jesse Scott, the winner of a contest on the website www.99designs.com.
Many of the sales have resulted from word of mouth and postings on social media.
"Only a few people know that I was writing it. When I said, 'Hey I wrote this book,' everybody was shocked."
Biechy says that she would love to do a film based on "Ariala," but the cost of CGI and special effects would be very expensive.
She also wrote a screenplay, for "We Fall. We Dance. We Rise," directed by Aaron Dolgos. The film was made for only $8,000 in August in Bethlehem. Plans are to release it in November.
Biechy says the movie is about "a dancer who gets into a car accident and loses her hearing who relearns to dance by feeling the vibrations in the floorboards."
The dancer, Rosalyn, must overcome the deaths of her parents and twin brother, as well, in the film, which follows her attempts to rebuild her life.
"Ariala" is available for purchase at www.amazon.com