Catasauqua library debuts Crafts with Amy sessions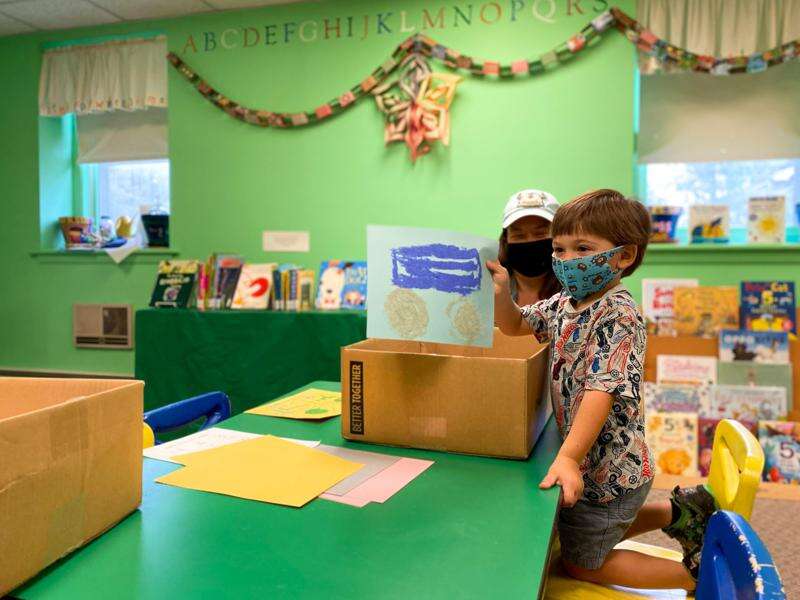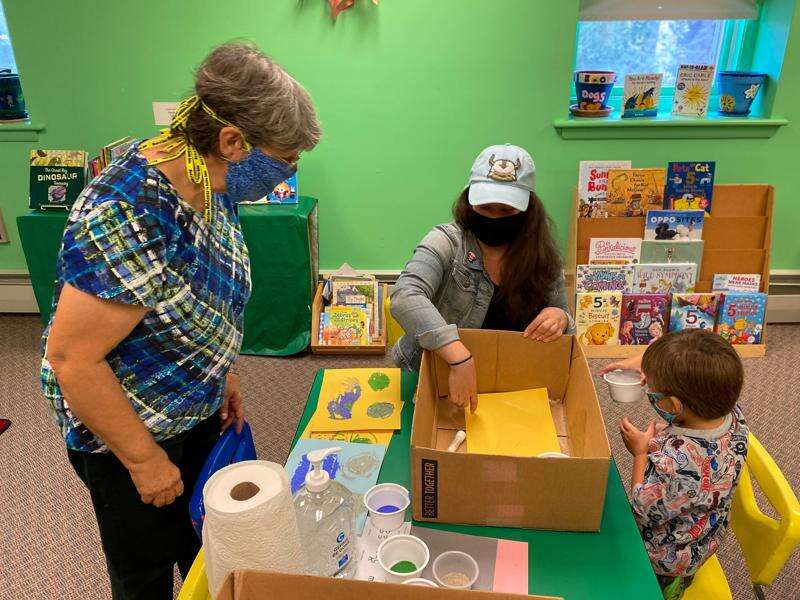 Published October 14. 2020 11:43AM
Public Library of Catasauqua, 302 Bridge St., is welcoming back inquisitive chatter and creative expression with its new segment, Crafts with Amy.
Amy Feidler, of Allentown, has gathered all of the necessary craft materials and is preparing for the upcoming holiday season with glitter, glue and lots of giggles. Crafts with Amy is a biweekly segment for children 3 to 5 years old that offers socially distanced activities while aiming to return to a new normal, as the library has been under strict restrictions.
The craft activity takes place in the children's room, found on the second level of the library, and is by appointment only. One family can participate at a time, mask coverings are enforced, and disinfectant is applied between sessions. The activity is offered twice a week, 10:30 a.m. Tuesdays and 2:30 p.m. Wednesdays. Families can call the library at 610-264-4151 to set up an appointment.
This past week, Feidler helped Catasauqua residents Eddie and Charlie Cortes create sand art pictures. The two boys sat at different tables while Feidler walked back and forth between the two. The atmosphere felt different, as everyone wore masks and kept a distance, but still normal, as two young boys indulged in their imaginative worlds.
"We are hoping at some point we can get back to a moderate normal," said Feidler, as she moved through the room with enthusiasm.
Crafts with Amy has a packed schedule this Halloween season, offering the following activities: Oct. 20 and 21, painting paper pumpkins, and Oct. 27 and 28, Catty the friendly ghost. This week, the craft sessions featured painting leaves.
The library also encourages Catasauqua residents to call with a suggested interest, and a personalized book collection will be made for curbside pickup, with six books allowed per card.
For more information, call the library at 610-264-4151 or visit catasauquapl.org.