EMSP golf tournament held Sept. 16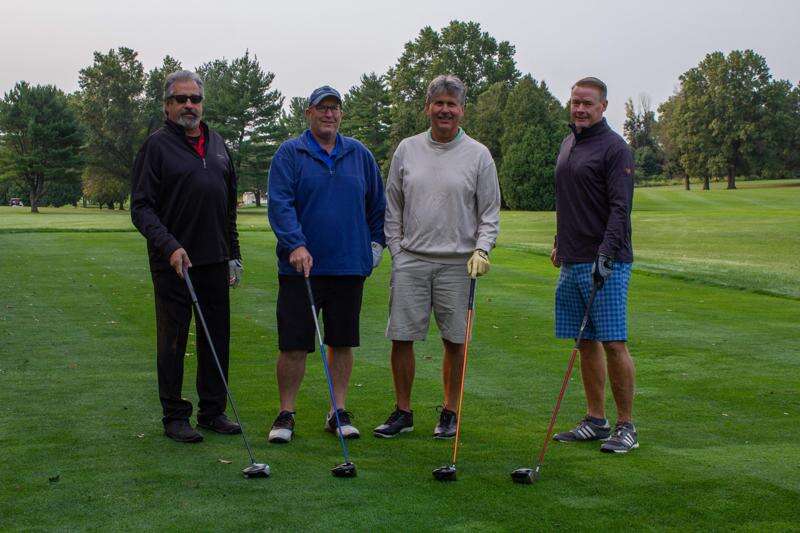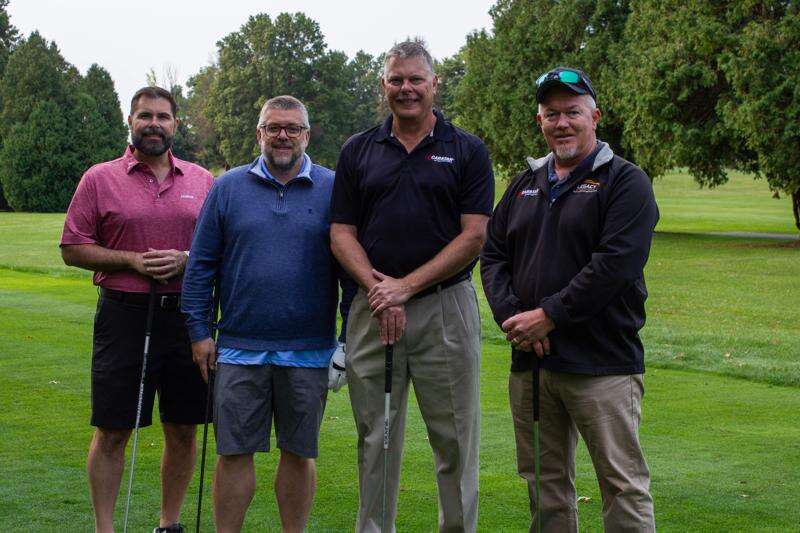 Published October 06. 2020 12:40PM
The 15th annual Emmaus Main Street Program Golf Tournament was held Sept. 16 at Green Pond Country Club, 3604 Farmersville Road, Bethlehem.
The theme was "Taste of Emmaus & Friends."
The presenting sponsors were PenTeleData and SECTV. Other sponsors included: Putting Contest: Legacy Autobody; Pot o Gold: Edward Jones, Jeff McElhaney; Cart Sponsor: Yurconic Agency; Front Nine: Burkholder's Heating & Air Conditioning; Back Nine: Equinox;
Registration and Grand Raffle Prize: Farmer's Insurance John 'JT' Tsiouvaras; Welcome Back Sponsor: Better Homes & Gardens Real Estate Valley Partners; Breakfast: WFMZ; Lunch: New Tripoli Bank; Awards Table: RCN; Awards Reception: Penn National Insurance; Cigar: G & E Smokeshop; Bloody Mary & Screwdriver Bar: Vinyl Press Signs & Graphics; Welcome Bag Snack: Sam's Club of Allentown; On Course Car Show & Hole in One: Greater LV Auto Dealers Assocation and Beverage Cart: Costco.
There were 130 golfers for the tournament which was originally scheduled for June 15. The committee decided to postpone the golf tournament for the health and safety of the attendees and businesses involved.
"We appreciate them for bearing with us as we rescheduled the event," Jessica M. O'Donnell, EVP Affiliated Chambers, Greater Lehigh Valley Chamber of Commerce, said.
"I want to thank all those who participated in some way which allowed us to move forward with the event and provide some type of normalcy during these challenging times. We heard from many of our attendees on how thankful they were that we held the event and for providing some normalcy for them," O'Donnell said.
"Despite being in a pandemic, it was almost like we did not skip a beat. We ended up selling out for the fifth year in a row. We were still able to maintain the customary Emmaus Main Street Partners' golf outing flare with all the things that makes this tournament stand out from the rest. We are looking forward to next year to continue the momentum of growing this tournament and adding something new! I mean it is an expectation every year and one reason we sell out in the early bird registration."
The winners included: First Place Team – Keystone Running Store, Chris Schmidt, Rick Kern, Pete Bittman and Blake Boyer; Second Place Team – Service Electric, Steve Salash, Darryl Reccek, DJ Reccek and Chuck Greene; Third Place Team – Equinox, Tom Groves, Nick Rizotto, Matt Schlegel and Brian Harris; Woman's Longest Drive – Michele Shoudt and Male's Longest Drive – John Dyschala.