Vlasaty promoted to asst. supt.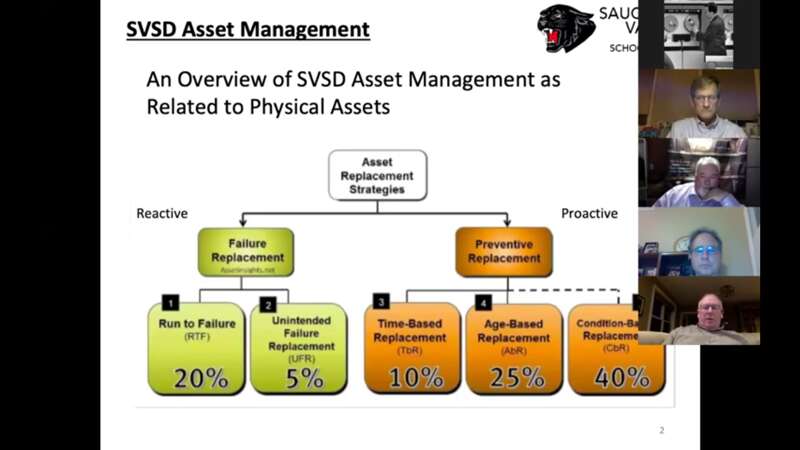 Published September 28. 2020 09:10PM
The Saucon Valley School Board welcomed a familiar face to a new position at the Sept. 22 virtual school board meeting, as they voted unanimously to promote current Director of Special Education Jaime Vlasaty to the position of assistant to the superintendent, with a three-year contract at a salary of $124,000 per year.
Although this is not considered an official replacement of recently-resigned Assistant Superintendent Dr. Kristine Rosenberger, district Solicitor Mark Fitzgerald explained that the position entails "many of the similar things that an assistant superintendent would do," despite it not being an "officially commissioned position within (Pennsylvania)," he said.
Regarding Vlasaty's promotion, Superintendent Dr. Craig Butler said, "having worked with Ms. Vlasaty for [two-plus] years, I am excited about her joining the district administrative team in a different role… Ms. Vlasaty brings a wealth of experience." He praised her "strong leadership background" and explained that while the district readies itself to advertise for her replacement, she will continue to be heavily involved in the special education department.
Butler also addressed the first reported student COVID-19 case of the 2020 school year, which the district announced Sept. 18. The case at the high school necessitated the cancellation of a football scrimmage against Bethlehem Catholic scheduled that evening, although district buildings remained open as usual for the following week's classes.
He praised Supervisor of Campus Operations John McCabe for securing a new, 'safer' sanitizing solution for the custodial department to use, as well as for bringing his staff in on the Sunday after the positive case was announced for deep-cleaning. Overall, Butler characterized the district's response as "adequate" and said "I think one thing I've learned... is that in these types of situations, you can't over-communicate."
Additionally, McCabe presented an overview of his department's physical asset management and upcoming facilities projects. His team's goal is to be able to assess the necessary costs associated with each project – which includes both HVAC and window replacement at the high school, other maintenance needs across the district campus and the replacement of several vehicles – and to evaluate them in respect to the anticipated 2021-22 fiscal year budget, with a board vote to be held by Nov. 10, he said.
The board also spent a considerable amount of time discussing recent developments in relation to Governor Tom Wolf's mandates on scholastic sports attendance and their impact on current district policies. Board member Edward Andres made a motion to allow up to six family members of each participating student-athlete to attend outdoor games in cross country, tennis and field hockey, up to a maximum 250 person attendance, unless there's a change in this law.
While some board members seemed eager to increase the number of spectators, others were of the opinion that these types of decisions are outside of their purview, with board Vice President Susan Baxter saying, "I'm not comfortable voting for this; this should come from the administration." Ultimately, the motion passed on a seven-two vote, with the dissenting votes coming from Baxter and Michael Karabin.
Andres also made a second motion in respect to indoor volleyball. The motion would permit all members of the team to be in the same gymnasium during competitions, as currently not all members are permitted, only active participants. With Governor Tom Wolf's mandated cap at 25 people for indoor scholastic sports, the combined total of both team's rosters plus coaches and officials in the same room would violate the mandate, so schools were having bench players wait outside the gym until they were brought into the game. Even though board member Bryan Eichfeld strongly voiced his opinion that the mandated cap's figure was arrived at "arbitrarily," he and Andres were the only 'yes' votes as the motion failed, seven votes to two.