Tigers seek third straight trip to states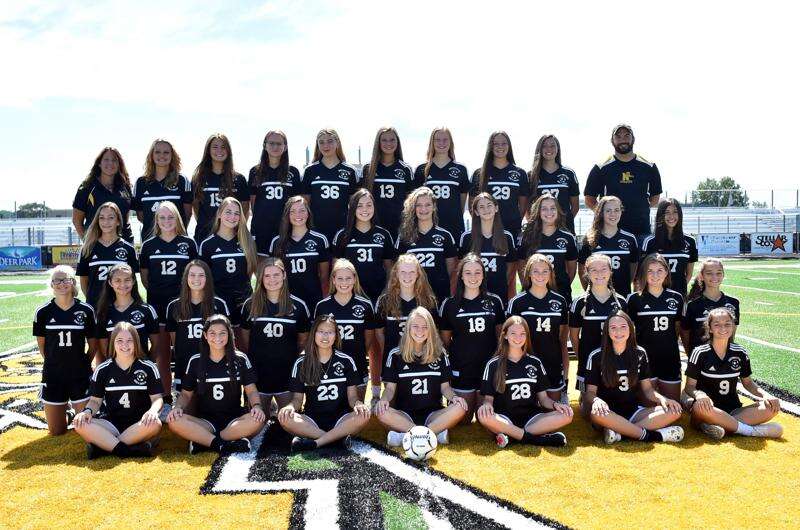 Published September 24. 2020 11:10AM
While reaching states in two of the last three seasons certainly shows a trend, the Northwestern Lehigh girls soccer team does not take anything for granted. In 2017 Northwestern reached the semifinal round of states before missing the PIAA tournament in 2018. Last season, the Lady Tigers went to the quarterfinals of states before they were eliminated in a 1-0 loss to Lake Lehman. Last season also saw them take gold in both the Colonial League and in District 11 as they worked their way through to a 22-3-0 overall record.
This year's team returns with seven players who were lost to graduation, some of them playing key roles for the Lady Tigers. The good news is that there is plenty of young talent and this year's team has eight seniors on the roster who will look to make an impact on the team.
"I think we'll be able to fill the holes that we had coming into the season the same way that we've filled them in the past, with very talented players who are ready to go," said head coach Kelly Bleam. "Our girls are performing in a really positive way and I'm not concerned about what we lost to graduation. Actually, I'm extremely optimistic about where we are right now."
In the league championship last season the winning goal was scored by Kayla Bardonner off an assist from Lexi Bleam. The two form the core of a strong group of returning players.
"You can't just look at how many seniors you have, you have to look at how much experience your players have and we have a number of girls who have not just put in minutes, but have put in minutes in big games and that always means a lot," said Bleam.
While a summer filled with fluctuating schedules because of the coronavirus pandemic made things difficult, Bleam saw her players step up and adjust to the changes that had to be made.
Perennial favorite Southern Lehigh handed Northwestern their only loss in the Colonial League last season, but the Tigers took revenge with a 1-0 win over Southern Lehigh in the league championship game, snapping a five-year grip that the Spartans held on the league championship. The two teams expect to be among the favorites for this season and will have their only regular season meeting Saturday at Southern Lehigh.
"You know Southern Lehigh is always going to be good and we had a couple of real battles with them last year," said Bleam. "What you don't know is whether there is a team that could surprise you and put together some talented players and it's always possible that some teams will suffer more from the players that they lost and might not be as good. This league is always competitive, and you must play hard every game if you want to be the team standing at the end of the season. Southern Lehigh had a run, and we think that maybe now it's our time."