Discussion for naught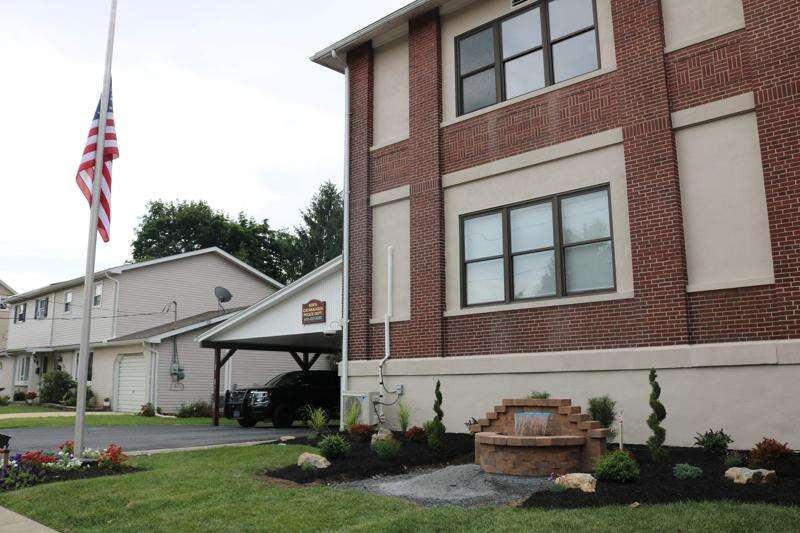 Published September 16. 2020 11:09AM
During its regular meeting Sept. 8, North Catasauqua Borough Council members discussed their views on a zoning hearing meeting planned for Sept. 16. The hearing would have determined if change-of-use variances would be granted to the property at 1094 Howertown Road, which was formerly Blue Monkey Sports Bar and Restaurant.
Revolution Church, which is currently located at 5 Race St., Catasauqua, had been looking to buy the former sports bar and turn it into a new church. To do that, the official zoning use of the building would have needed to be changed from a commercial business to a place of worship.
Earlier this week, it was announced the zoning board meeting was canceled as the church had decided against pursuing the purchase of the property.
This would not have been Revolution Church's first attempt to move. In 2019, it tried to purchase what was formerly St. Paul's Evangelical Lutheran Church, 417 Howertown Road, Catasauqua, but was unable to do so.
During discussion that took place before the announcement of the zoning meeting cancellation, borough council members determined they were unanimously opposed to the change of use for the property. They expressed no objections to Revolution Church but were reluctant to change the use of one of the only taxable commercial properties in North Catasauqua.
Commercial businesses are few and far between in the borough, and most of them are nontaxable properties.
While the final decision on granting the variances would not have come from borough council, it would still have been able to make a formal recommendation to the zoning hearing board to make its stance known.
In other business, borough council heard from Dave Kutzor, of Keystone Engineering, who gave an update on two major projects in the borough.
Kutzor asked council to pass a motion to put the Main Street storm sewer project out for bid. Once a contractor has been selected, the borough will then put its trailhead access road project out for bid as well.
Kutzor presented council with plans for the access road, which will go around the borough's municipal complex on Main Street and connect the road to an access point for the Delaware and Lehigh Trail. He described how the slope of the road made it difficult to design, but engineers were ultimately able to find a plan that would work.
Council President Peter Paone and emergency management Director Roger Scheirer discussed plans to have a number of borough properties reinspected by borough code enforcement before the end of the year. The properties at 1002 Second St., 1010 Railroad St., 1122 Front St., 1151 Front St., 1342 Third St., 506 Green St., 721 Fifth St., 313 Chapel St. and 603 Lincoln St. have all raised concerns for the borough over the past several years, and officials like Paone and Scheirer hope to have these problems addressed before they become worse.
There is common reference among borough staff and elected officials to the demolition of the home at 408 Buttonwood St., which occurred a few years ago. That property was knocked down with a wrecking ball after years of neglect left it unfit for habitation. North Catasauqua does not intend to let any of these other properties deteriorate to that point.