Tigers look to reload for 2020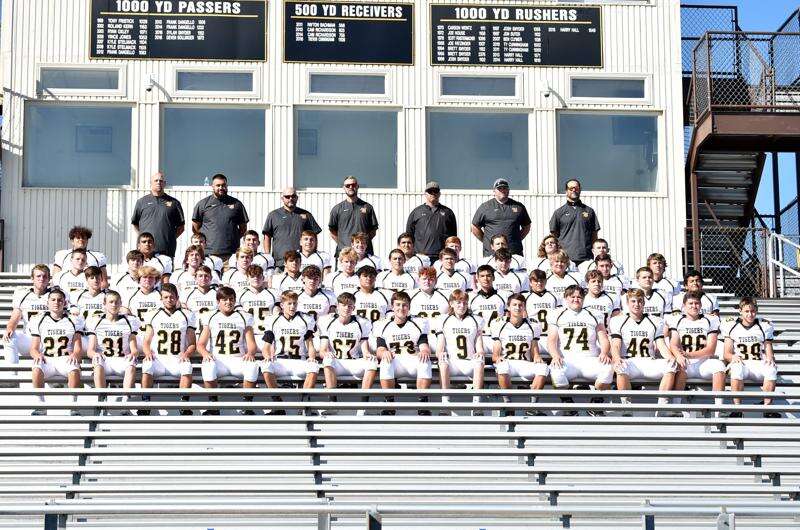 Published September 10. 2020 03:23PM
As Northwestern Lehigh graduates went through a socially distanced graduation this past spring, the realization that Josh Snyder and his coaches were losing a lot of talent really started to sink in.
Gone is quarterback Deven Bollinger, who rewrote the school record books during his time at the helm. Also gone is the entire offensive line that protected him and opened holes for Bollinger and others to run through. Also gone is running back Jayden Allen, receiver Paul Huff and tight end Domenick Harding; and that's just on offense.
With many of those same players holding key roles on defense, Snyder knew all along that there was going to be a lot or work to be done this offseason.
Of course, the offseason was thrown into a tizzy by the coronavirus, so the work became much tougher. Spring workouts were canceled and there has been somewhat of an up-and-down feel to the preseason workouts once they got going.
All the while, the question of whether fall sports would be played hung over Northwestern and every other Lehigh Valley team.
"It certainly wasn't the best of circumstances," said Snyder, who led his team to a 10-2 record and a share of the Colonial League championship last season. "We just worked day by day and had Zoom meetings twice a week and relied on communicating with everybody, so we knew what was going on.
"Not having spring practices really hurt us, but we're on a good path and everybody is coming together right now, and guys are picking up the system well, so it's all working out."
Filling the hole at quarterback opened another hole at wide receiver when Justin Holmes, who was Bollinger's favorite target last season, moved under center. Sophomore Cade Christopher and junior Ryan McDonnell will take over as the wide receivers. Wyatt Ledeboer (senior) and Taylor Wikert (junior) will work as slot receivers in various sets and tight end Reed Conrey is no longer stuck behind other players and will get to show what he can do as a starter.
Last year's leading rusher, Nick Henry, is back for his senior season, and Justin Rodda will play in somewhat of a non-traditional fullback position, lining up in the slot in many sets. Northwestern will likely run the ball more than it has in the past and take advantage of the fact that Holmes can run for yardage. They will also lean heavily on slot receivers like Rodda, Ledeboer and Wikert.
In front of Holmes will be a revamped offensive line that Snyder believes has strong potential. Rising seniors Dan Fenstermacher (center), Owen Coffield (right guard) and Conrey (tight end) will help to anchor the line.
"Coffield has been a three-year starter for us at defensive end and Conrey could have started on a lot of teams but was just stuck behind some other guys the past couple of seasons," Snyder said. "We've also got Zach Fry, who started a couple games on the offensive line last season, so there is some experience for us to draw from."
Defensively, the Tigers will employ a 30-front with Coffield holding down his normal defensive end spot and some battles for both the nose tackle and other defensive end spot on the line. Holmes and Ledeboer will work as outside linebackers with Henry holding down the middle linebacker spot.
The secondary has returning starters in Wikert and Rodda with rising sophomore Cade Christopher joining the mix.
Ledeboer led the team with three interceptions last season and Coffield was third in sacks with 4.5 sacks on the season.
"We've had to look at our personnel and adjust what we are going to do this season," Snyder said. "We plan on throwing the ball less than we did with Deven and we'll use some options and bootlegs and work in some misdirection to play to our strengths."
The Tigers added two regular season games to the official start of the Colonial League schedule, hosting Palisades Friday night and then traveling to Pen Argyl next week. While both games are against league opponents, they will not figure in league standings. The league schedule begins September 25 when the Tigers travel to Bangor for the season opener.
"It's going to be nice to get out there and finally start playing," said Snyder. "Our guys have been ready to go and are ready for the real thing."