Catty Legion hosts benefit ride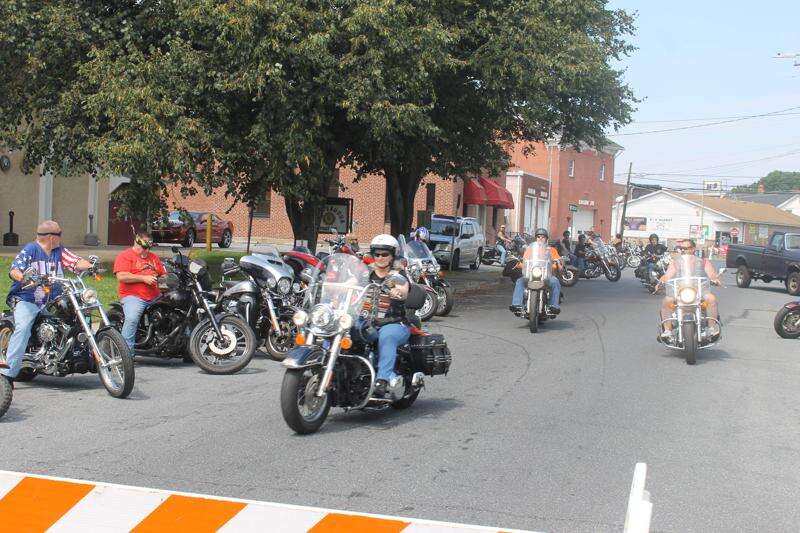 Published September 09. 2020 01:13PM
Coordinating with the grand rally in Sturgis, the American Legion Riders joined their fellow bikers for a benefit ride Aug. 15 around the Lehigh Valley. The ride, which started at Catasauqua American Legion Post 215, benefited veterans and their families.
"We have the ride every year and some other fundraisers to support veterans. We were hampered by all the governor's restrictions, but we want to get this first benefit ride in," said Chip Smisko, president of the Legion Riders.
While the bikes glistened in the sun, each biker registered for the trip, which included stops at Bath Exchange, Covered Bridge Inn, West End Saloon and Slatington American Legion. After the ride, Ricky and the Rebels entertained back at the Catasauqua Legion grounds. The popular band consists of Rich Kemmerer, Tim Nagle and John Strauss. The band is pure rock 'n' roll, playing music from the 1970s to the present.
No ride is complete without a picnic. Willie Garcia and Smisko used their culinary skills for a pig roast, with help from Lorah's Pig Roasters & Farm Market, Walnutport.
"We had a great turnout. There were twice as many people here for this year's ride," Smisko said. "We hope to keep it growing, so we can continue to serve veterans."