'Once a Konkrete Kid, always a Konkrete Kid'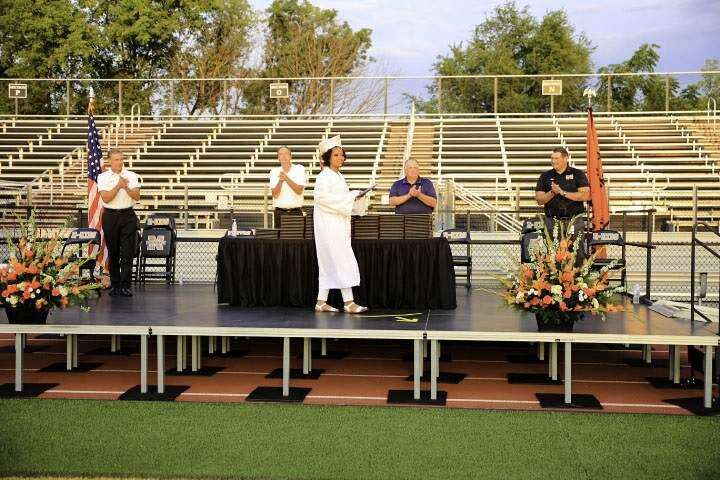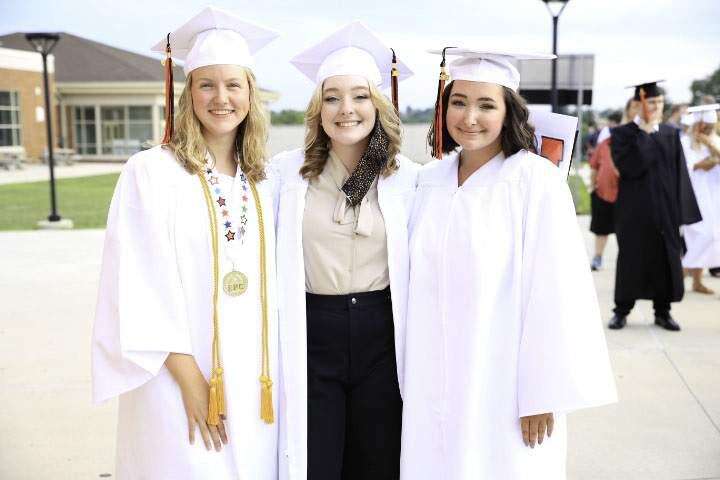 Published July 29. 2020 12:02PM
Northampton Area School District leaders coordinated an outdoor commencement July 24 to honor the outstanding achievements of the Class of 2020.
This senior class, as did other classes, endured forced lifestyle changes and event cancellations caused by the COVID-19 pandemic. Because of the guidelines and restrictions set by Pennsylvania Gov. Tom Wolf, this commencement was unlike any other.
Despite the necessary changes to help stop community spread of the deadly virus, there was palpable excitement and gratitude expressed by the graduates and their parents as they assembled to enter Al Erdosy Stadium on the NASD campus.
Students and their parents only were allowed to attend.
There were no speeches given at the ceremony.
The valedictorian was future Carnegie Mellon University student Dario Walnock.
The salutatorian was Alex Tews, who is heading to the University of Pittsburgh to continue his studies.
Parents and their student walked to the 50-yard line on the football field, where they stopped and had their photo taken.
Parents and graduate then walked across the football field to receive the graduate's diploma. An official photo was then taken of the graduate holding the diploma.
Most students transferred their mortarboard tassel from right to left, signifying the student's official status change from student to graduate.
As the final graduate walked off the football field, the public address announcement began to play.
"We wish everyone well as they enter their next chapters. And remember, once a Konkrete Kid, always a Konkrete Kid."
Many families were thankful to the district for planning the commencement ceremony for the seniors and for their efforts to honor the students' hard work over the past years.
"It was a nice opportunity for them. They had no prom and missed so many other things," said Saida Medina, mother of graduate Leslie Medina, who plans to attend Northampton Community College with a goal to become a trauma-certified registered nurse.
"I am happy they were able to do this for the kids," Edgar Medina, Leslie Medina's father, added.
Mike Raub, Lori Slack and their graduate daughter Madeline Raub expressed gratitude for what was done for the seniors.
"[The administration] did a great job - the best they could do under the circumstances," Slack said.
"This is an interesting experience - a great job," Mike Raub said.
Madeline Raub is headed to Northampton Community College.
Graduate Ty Merkle's next stop is Keystone College, where he plans to study sports and recreation management. His mother, Tara Merkle, was grateful for the school's effort.
"Happy they were able to do something nice," she said.
"It is nice of them to give the kids a near-normal celebration," Jennifer Parker said.
Her son, Evan Parker, was accepted at West Chester University, where he will study statistics.