CHS, WHS prep to start their football workouts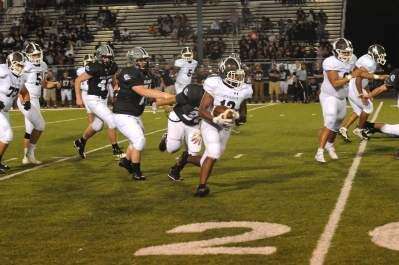 Published July 09. 2020 12:00AM
Catasauqua head coach Travis Brett and head Whitehall mentor Matt Senneca both are drawing plenty of positives from their summer workouts before the anticipated start of the heat acclimatization period Aug. 10.
For both programs, the lone way is forward.
Both teams are looking to raise their bars as they both ironically had winless records last season.
Like most programs across the Lehigh Valley and the states, Catty and Whitehall have anywhere from 10 to 25 players in a "pod" session with a specific coach as well as having workouts in the weight room. There are five phases in the program that will lead to the slated start of practice Aug. 17.
The Roughies again will have a young squad with five seniors on the roster. They finished 0-11 last year and had a 1-10 mark in 2018.
"We have had good workouts so far," said Brett, who welcomed 46 candidates into the workouts in his first year as the Roughies' field general. "Initially, it was rough getting everything in place, but things have been going more smoothly lately.
"We have had a good turnout daily, and the kids are excited to get going. We need to keep working and we have a number of things to install over the next few weeks."
At Whitehall, Senneca has a similar positive feeling about his early turnout.
"We started in a limited capacity, and I am honestly pleasantly surprised," said Senneca. "You can tell the majority of kids were working out while we were away, so we're not as far behind as I thought we would be.
"There's a really good cohesiveness between them, which should help Friday nights. We probably won't be doing seven-on-seven at all this summer with other teams."
The Zephyrs, who were 0-10 last season and won two games in 2018, have 10 seniors returning and eight starters back.
"There is a good feeling in workouts and the kids are hungry," added Senneca. "We have a lot of juniors who got playing time as sophomores, so that should help us a lot."