NFL Draft will be different, bizarre and could offer many surprises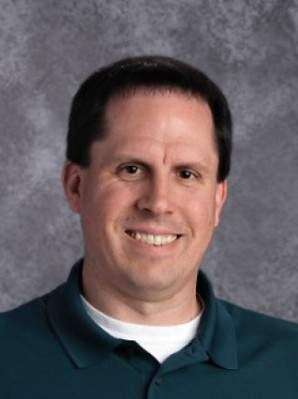 Published April 23. 2020 12:00AM
The NFL Draft is an inexact science, which is a nice way of calling it an educated guessing game. Between mock drafts, smokescreens, TV analyst debates and social media reports, there is now so much Draft information (and misinformation) out there that it can be excruciatingly difficult to decipher just how the event might actually play out.
Every Draft has its fair share of surprises, but this year will be like none other due to league and government restrictions in the wake of the novel coronavirus pandemic. Tonight's Draft has more variables than any other in league history and should be a fascinatingly bizarre watch no matter who you're rooting for.
Truth be told, COVID-19 has not only significantly altered how selections will be made, but the Draft process itself has been turned upside down without access to in-person interviews, on-campus workouts, pro-days, medical checkups, or official visits to team headquarters. Owners, general managers, coaches and other team officials are usually huddled together in a war room at the team's facility for the Draft, but this year they'll all be drafting remotely from the comfort of their own homes. Virtual or not, the reality is that this thing is always a crapshoot, from predicting what teams are going to do, to how the prospects are going to perform. And this year, it's even tougher to know what teams are going to do because the more social distancing, the less information.
As always, I'm here to offer some insights and opinions on this year's first round with the release of my 2020 final mock draft, which has become an annual staple for the past 20 years and has been ranked as one of the most accurate mock drafts in the industry over the past nine years according to www.thehuddlereport.com.
So, without further ado, here's how I see things unfolding tonight (before the first trade - or Miami - blows it all up):
1. Cincinnati Bengals – Joe Burrow (QB, LSU)
There will be plenty of drama and suspense tied into this year's Draft, but the selection of Joe Burrow with the first overall pick will not be one of them. Burrow has been the Bengals' guy since walking off the field of the Mercedes-Benz Superdome in January with a National Championship in hand. The Heisman Trophy winner had the best season we're ever seen from a quarterback in college football history. Burrow is a local product who grew up about two hours away in Athens and his girlfriend lives in Cincinnati. This is a perfect match, as the Jungle has it's new "Tiger King."
2. Washington Redskins – Chase Young (DE, Ohio State)
The Redskins' affinity for Chase Young is another one of the NFL Draft's worst kept secrets. Young is the top overall prospect in the Draft and fits in so well with what Ron Rivera and Jack Del Rio want to do with this defense. Washington is moving from a 3-4 base defense to a 4-3 defense, which means that the defensive line will be anchored by four first-round draft picks – Young, Montez Sweat, Jonathan Allen and Da'Ron Payne. Young will provide a pass rush to this legendary line that will have no problem wreaking havoc on opposing quarterbacks.
3. Detroit Lions – Jeff Okudah (CB, Ohio State)
For all intents and purposes, this year's Draft begins with the #3 pick. The Lions would like nothing more than to trade down a few spots, preferably with the Dolphins (picking 5th) or the Chargers (picking 6th). Both of those teams are in the market for their next franchise quarterback; however, it takes two to tango and a deal may be easier said than done. Regardless of where they pick, the Lions are looking at a trio of Jeff Okudah, Derrick Brown and Isaiah Simmons. All would provide a significant upgrade on defense, but Okudah makes the most sense as a replacement for Darius Slay. A cornerback hasn't been drafted this early in 23 years (Shawn Springs, 2003), so I do have some reservations. I was also extremely close to mocking Derrick Brown to the Lions with this pick.
4. New York Giants – Tristan Wirfs (OT, Iowa)
The Giants are another team trying to orchestrate a trade down the draft board, but if teams aren't willing to come up for a quarterback, New York might be out of luck. This pick should come down to the Giants' top -rated offensive tackle or Isaiah Simmons, but I just have a hard time seeing an off-ball linebacker taken this early. General Manager Dave Gettleman has tied his future to Saquon Barkley and Daniel Jones, so building around those two needs to be a priority. Gettleman loves his "hog mollies," but which one does he covet most? I believe it's a two-horse race between Tristan Wirfs and Jedrick Wills.
5. Miami Dolphins – Tua Tagovailoa (QB, Alabama)
If there's one team that has caused me to lose a few years off my life in the days leading up to the Draft, it's the Miami Dolphins. With so much draft ammo, it's just impossible to predict what they're going to do with all these picks and how they're going to cultivate the draft board tonight. I originally had the Dolphins selecting left tackle Andrew Thomas here and getting a quarterback later (Herbert or Love), but if Tua is truly their guy, you can't get too fancy here or you risk losing him. Lots of talk about Justin Herbert to Miami, but I'm thinking it might be a smokescreen. For the better part of the last year, the Dolphins' plan has been to trade away impact players and accumulate premium draft picks for this year to put themselves in a position to select their next franchise quarterback. With five picks in the first two rounds and 14 picks overall, the rebuilding process was aptly named, "Tank for Tua." Drafting Tua is a huge leap of faith, but I just can't ignore the year-long connection between the two.
6. Los Angeles Chargers – Justin Herbert (QB, Oregon)
Tua Tagovailoa would be a perfect fit for Los Angeles, as he can sit for a year behind Tyrod Taylor for a team looking to make a huge splash in the Los Angeles market in the next few seasons. It also needs to be noted that Los Angeles beefed up the right side of its offensive line in free agency with Trai Turner and Bryan Bulaga, which would be the blindside for left-handed Tagovailoa. In addition, with a huge Samoan population and Polynesian influence in Los Angeles County, Tua would be an absolute rock star if he landed with the Chargers. However, the Chargers are also rumored to really like Herbert, so I'll stick with a quarterback here. It also wouldn't completely shock me if the Chargers shocked the world and by-passed a signal-caller either. They can land a franchise left tackle (to replace Russell Okung) with this pick or even solidify a defense by teaming up Isaiah Simmons with Derwin James for a team that needs to compete against Patrick Mahomes twice a year for a Division championship.
7. Carolina Panthers – Isaiah Simmons (LB, Clemson)
Carolina is sitting pretty at #7 and will have some great options to choose from here. Derrick Brown is probably the consensus pick in most mock drafts and will certainly be given major consideration, especially since the interior of the defensive line is probably one of the team's most pressing needs. Cornerbacks like Jeff Okudah (should he fall) and C.J. Henderson will also be in play. However, seeking upgrades at all three levels of the defense (including finding a replacement for All-Pro Luke Kuechly), new head coach Matt Rhule values speed, versatility and "position-less" players above all else. The Clemson product stays in the Carolinas as the most "position-less" player in this Draft.
8. Arizona Cardinals – Jedrick Wills (OT, Alabama)
In early-March, this pick had wide receiver written all over it, but when the Cardinals stole DeAndre Hopkins from Houston in a lopsided trade, the Cardinals can now focus on other areas. Quarterback Kyler Murray is campaigning to be reunited with his college teammate CeeDee Lamb, but Arizona still needs some reinforcements on its offensive line to protect Murray. Arizona re-signed both of its starting tackles in free agency, but while left tackle D.J. Humphries signed a lucrative multi-year contract, right tackle Justin Murray only signed a one-year tender. Jedrick Wills, perhaps the best pass protector in this year's Draft, was a three-year starter at right tackle for Alabama, so this seems like a perfect fit.
9. *** PROJECTED TRADE *** Atlanta Falcons
(from Jacksonville) – Derrick Brown (DT, Auburn)
Picks 8-10 are fertile trading grounds for teams wanting to move up in the Draft for a specific player, and Atlanta has made no secret in its desire to make a huge leap into the top-10 for the last several weeks. You would figure the two positions that the Falcons are looking to address here are cornerback and defensive line. Many are assuming that the Falcons are targeting C.J. Henderson with this pick, but when the possibility of jumping into the top-5 is in the rumor mill, one would think Atlanta has its eyes on a higher prospect. My gut tells me that two of those players are Jeff Okudah and Derrick Brown. With Brown slipping in this mock draft, he'd be a huge impact player in Dan Quinn's defense.
10. *** PROJECTED TRADE *** Miami Dolphins
(from Cleveland) – Andrew Thomas (OT, Georgia)
There are rumors out there that Miami wants to trade up with Detroit to select left tackle Andrew Thomas instead of their future quarterback. This scenario would make complete sense if Tua was NOT their guy. If the Dolphins prefer Herbert or Love, then they should take a tackle first and get their quarterback later in the round. If Thomas is still on the board when Cleveland is picking, I think the Browns would have to seriously consider taking him. However, the Trent Williams factor also needs to be considered because if the Browns trade for Williams, they don't really have a need to invest in a tackle this early. There are just so many unknown variables. So maybe, just maybe, if the Dolphins do take a quarterback first, Thomas might still be on the board here. If that's the case, the Dolphins can package some picks to move up and get him.
11. New York Jets – Mekhi Becton (OT, Louisville)
The Jets have attempted to bolster their offensive line in free agency with a few Band-Aid fixes, but more help is still needed to stop the bleeding and protect Sam Darnold. New York might be hoping that Jedrick Wills falls to them, but if not, Mekhi Becton is the last of the top four tackles left. Becton is a freak of nature (6'7" – 368 lbs.) and has the raw potential to be the best offensive tackle in this year's draft class. Becton has the potential to slide a bit, as his drug test was red flagged at the Combine, but with the NFL easing substance abuse guidelines in the new CBA, I don't foresee this to be a huge deal. This pick is about getting Darnold some help, whether that be an offensive tackle or a receiver.
12. Las Vegas Raiders – CeeDee Lamb (WR, Oklahoma)
With the first of two opening round picks, Las Vegas can't gamble with this selection. The Raiders simply need to address their most pressing need, which is wide receiver. Lamb, Jerry Jeudy and Henry Ruggs would all make sense here (in that order), but I'm hearing the Raiders really love CeeDee Lamb. The Raiders need a new No. 1 receiver that would provide instant fireworks. Also, in the hours leading up to the Draft, don't rule out some sort of draft day deal between the Jaguars and Raiders, which will send Yannick Ngakoue to Las Vegas for possibly one of the Raiders' two first round picks (preferably #19).
13. San Francisco 49'ers – Henry Ruggs (WR, Alabama)
San Francisco only has two picks in the first four rounds, so trading back to acquire additional draft capital with one of its two first round picks is a must. The 49'ers have four key areas to address: wide receiver, cornerback, defensive line and offensive line. When they traded DeForest Buckner to the Colts to obtain the 13th selection, my original hunch was they were eyeing a receiver. They have since lost Emmanuel Sanders to the Saints and Marquis Goodwin is now on the chopping block, which only reaffirms my stance. A player like defensive tackle Javon Kinlaw could make sense here, but while the 49'ers might like Lamb and Jeudy, Ruggs wouldn't be a bad consolation prize in a Kyle Shanahan offense. The 49'ers have a need for speed and Ruggs is the fastest player in the Draft.
14. Tampa Bay Buccaneers – Justin Jefferson (WR, LSU)
This pick might be a bit of a shocker. With Tampa Bay signing Tom Brady, the Buccaneers are in "win now" mode, so the team's top priority needs to be getting some protection and/or additional weapons for its 43-year old asset. No doubt the Bucs would like to land one of the top four tackles in the Draft, but if that's not possible, Tampa Bay will have to shift gears. The Buccaneers made a huge splash by reuniting Brady with Gronk, and they can even make the offense more lethal with this pick. One area that they can still address is slot receiver, and Justin Jefferson might be the cream of the crop in this Draft. The thought of Brady throwing the ball to Mike Evans, Chris Godwin, Gronkowski and Jefferson is just unfair.
15. Denver Broncos – Jerry Jeudy (WR, Alabama)
Wide receiver is one position that Denver failed to address in free agency, and I know they're looking for a compliment for Courtland Sutton on the outside to help Drew Lock. The Jets, Raiders and 49'ers are all in the market for a wide receiver, so the Broncos (having three third round picks in this year's Draft) can jump them and get their guy if they so choose. Two players that I think Denver really likes are Jeudy and Ruggs. There is even some buzz out there that John Elway is looking to make a trade up for Jeudy; however, some teams are concerned with Jeudy's knee, which could cause him to slip. I'll hedge my bet here and go with the Alabama star (see what I did there?), whether it's in a trade up or here at #15. In another scenario.
16. *** PROJECTED TRADE *** Jacksonville Jaguars
(from Atlanta) – C.J. Henderson (CB, Florida)
Jacksonville has 12 picks in this year's Draft, including two first rounders in each of the next two years. However, the team is always looking for more draft capital, so that the "Tank for Trevor (Lawrence)" plan can officially be put into motion for 2021. For this reason, I don't believe the Jaguars will be looking for a quarterback early on. Jacksonville is a dumpster fire right now, and with Leonard Fournette and Yannick Ngakoue on the way out, Jacksonville needs major help up and down its roster. Three key areas where the Jaguars should look to address with this pick is the defensive line, cornerback and wide receiver. Henderson has picked up major steam in the days and weeks leading up to the draft (and very well can be a top-10 pick).
17. Dallas Cowboys – K'Lavon Chaisson (DE, LSU)
I wholeheartedly believe that the Cowboys' dream scenario would be for cornerback C.J. Henderson to fall to them, but I find that unlikely to happen. Dallas could opt for another cornerback here, but pass rush is another area the Cowboys must address, With Robert Quinn leaving in free agency, the Cowboys brought back Aldon Smith, in addition to having a suspended Randy Gregory waiting in the wings. However, while Dallas' hopes remain high (no pun intended), neither player has officially been reinstated back into the League. Chaisson is the next best pure pass rusher behind Chase Young in this Draft, so he can fill a huge area of need for America's Team.
18. *** PROJECTED TRADE *** Cleveland Browns
(from Miami via Pittsburgh) – Ezra Cleveland (OT, Boise St.)
In a projected trade with the Dolphins, I have the Browns moving down, but this whole scenario really depends on how confident Cleveland is with consummating a deal with Trent Williams. If they feel like talks are positive, the Browns can move down and address another area. If not, I fully expect them to stay put at No. 10 and take the tackle of their choice (most likely Andrew Thomas). There is plenty of buzz that the Browns love Ezra Cleveland (an analytics dream), who some might not even consider worthy of being in the first-round conversation. However, I'm going to take the bait on this one, and I'm going to project Cleveland to Cleveland in a glitch in the matrix moment.
19. LV Raiders (from Chicago) – A.J. Terrell (CB, Clemson)
After bolstering the offense with their earlier pick of a wide receiver, the Raiders can now turn their attention to the defensive side of the ball. Linebacker was the team's biggest need, and while Kenneth Murray or Patrick Queen could still be in play here, Las Vegas signed a few new linebackers in free agency, so the focus now shifts to the perimeter. The Raiders need another cornerback and General Manager Mike Mayock seems to have an affinity for drafting Clemson players. Last year, he drafted three Tigers (Clelin Ferrell, Trayvon Mullen and Hunter Renfrow), so why not go back to the well with Terrell.
20. Jacksonville Jaguars (from Los Angeles Rams)
– Javon Kinlaw (DT, South Carolina)
Jacksonville has holes all over its team, so taking the best player available might be a wise draft strategy. The defense line is arguably the Jaguars' biggest need, as Calais Campbell was sent to Baltimore and Yannick Ngakoue has one foot out the door. Kinlaw would certainly be in play for Jacksonville's first draft selection at No. 9, but some medical red flags and injury concerns may cause him to fall a bit, like Jawaan Taylor in last year's draft. Ironically, Jacksonville stopped Taylor's slide last year, and it could do the same for Kinlaw this year.
21. Philadelphia Eagles – Brandon Aiyuk (WR, Arizona St.)
Philadelphia's biggest need on offense is a playmaker for Carson Wentz, and everyone is expecting them to target a wide receiver with this pick. Last year, the Eagles were expected to target Marquise Brown, but that never came to fruition. There is even buzz about trading up in the Draft for CeeDee Lamb, so the interest in the position is certainly there. Henry Ruggs or Justin Jefferson falling to the Eagles would be slam dunk picks here, but Arizona State's Brandon Aiyuk, who excels at yards after the catch, is the next best option. If Philadelphia goes in a different direction, linebackers Kenneth Murray and Patrick Queen are likely to be in play, although the Eagles haven't drafted a linebacker in the first round since Jerry Robinson in 1979 (ironically with the 21st pick…hmmm).
22. Minn. Vikings (from Buffalo) – Austin Jackson (OT, USC)
The Vikings shopped Stefon Diggs to the Bills, lost all three starting cornerbacks, and are uncertain if defensive end Everson Griffen and left tackle Riley Reiff will be part of the team's plans moving forward. To say there are holes to be filled in Minnesota is an understatement. Luckily, the Vikings have 12 selections in this draft, including five in the first three rounds, to address some needs. The Vikings would have probably loved to see Justin Jefferson here, but with the wide receiver position so deep in this draft, they can afford to wait on one. With offensive tackles flying off the board, Austin Jackson can start at left tackle and Reiff can kick inside to guard for a step in the right direction.
23. *** PROJECTED TRADE *** Baltimore Ravens
(from New England) – Kenneth Murray (LB, Oklahoma)
When I look at the Baltimore roster, I see two glaring needs – linebacker (since they still haven't replaced C.J. Mosley) and guard (to replace future Hall of Famer Marshall Yanda). The Ravens are in decent position to address one of these needs with their first-round pick. I feel that Baltimore secretly is hoping that either Kenneth Murray or Patrick Queen will slide to them, but why hope when you can possibly move up to get your guy. The Patriots love trading down in drafts and with no second-round pick, they might be more inclined to do so this year. Likewise, Baltimore has a surplus of early picks (including two each in the second and third rounds). With the Saints possibly eying a linebacker, Baltimore can hop in front of them to secure Kenneth Murray.
24. New Orleans Saints – Patrick Queen (LB, LSU)
The Saints only have five picks in this year's Draft, but that doesn't matter because the team is in a Super Bowl window and doesn't have many holes to fill. While New Orleans could still use more receiving depth, signing Emmanuel Sanders in free agency could allow the team to look in other directions. Quarterback Jordan Love could be an option here as a replacement for Drew Brees (who will be broadcasting Sunday Night Football upon retirement), but Love isn't a player that's going to help Brees get one more Super Bowl ring before riding off into the sunset. Someone that can though is an impact linebacker, such as Patrick Queen or Kenneth Murray. Queen is the local product who would make a seamless transition in the Big Easy.
25. Minnesota Vikings – Jaylon Johnson (CB, Utah)
With Minnesota shoring up its offensive line three picks earlier, the Vikings can now turn their attention to the defensive side of the ball. With Everson Griffen's status still in limbo with the team, I'll opt to find help on the corner where the Vikings lost all three starters from last season - Xavier Rhodes (Colts), Trae Waynes (Bengals) and Mackensie Alexander (Bengals). Head coach Mike Zimmer loves drafting first round cornerbacks and he absolutely needs to here.
26. Dolphins (from Houston – Xavier McKinney (S, Alabama)
The Dolphins are in such a good spot in this draft. Providing they address quarterback and offensive tackle with their earlier two picks, they can go in several different directions here, including running back, safety, or even doubling up on another offensive lineman. However, Miami still hasn't replaced Minkah Fitzpatrick yet in the back end of its defense and there should be a few quality safeties here for the taking, including another former Alabama safety in Xavier McKinney. However, if Miami trades up for a tackle or quarterback, this pick will probably be null and void.
27. *** PROJECTED TRADE *** Indianapolis Colts
(from Seattle) – Jordan Love (QB, Utah State)
There is no sense of trying to predict who the Seattle Seahawks will draft here, since history says that they'll probably trade down. General Manager John Schneider has traded down in the opening round in each of the last eight drafts, including twice out of the first round. With two early second round picks, the Colts could be enticed to make a move back up into the first round if a player is there that they love (pun intended). Philip Rivers is only signed on for one year and trading back into the first round for their quarterback of the future is a wise more, since it will also secure a fifth-year option on his contract. If Seattle did stay put, I'd probably mock Penn State defensive end Yetur Gross-Matos here, as a possible replacement for Jadeveon Clowney.
28. *** PROJECTED TRADE *** New England Patriots
(from Baltimore) – A.J. Epenesa (DE, Iowa)
I have no idea what Bill Belichick's plans are at quarterback, but I don't foresee the Patriots drafting one in the first round. For the first time in a while, I think it's safe to say the Patriots are in rebuilding mode with help needed all over the field. Luckily, the Patriots have 12 draft picks at their disposal to help plug those holes. Epenesa doesn't make sense for all teams, but for clubs (like New England) that prefer size over speed, he makes complete sense. Belichick also has a close relationship with Iowa head coach Kirk Ferentz, which can only help Epenesa's stock. I could also see the Patriots going for a linebacker (Kenneth Murray), a safety (Xavier McKinney) or even a tight end (Cole Kmet) here.
29. Tennessee Titans – Antoine Winfield Jr. (S, Minnesota)
There are a few different directions the Titans can go with this pick, but the positions they should be focusing on are cornerback, pass rusher and offensive tackle. Last year's swing tackle Dennis Kelly replaces Jack Conklin at right tackle and Tennessee is still in contention to possibly sign free agent Jadeveon Clowney at defensive end, so my focus shifts to cornerback where the Titans need to find a replacement for slot cornerback Logan Ryan. There will be plenty of true cornerbacks available with which to chose from, but Winfield (listed as a safety) offers position versatility to play safety, outside corner or nickel corner (all of which he did as a jack-of-all trades at Minnesota).
30. Green Bay Packers – Ross Blacklock (DT, TCU)
Almost every mock draft out there expects the Packers to draft a wide receiver here, but they haven't drafted a first-round receiver in 18 years, so why do it now with one of the deepest classes at the position? I feel like they could easily get an instant impact receive on the second day of the Draft to help Aaron Rodgers out. In my opinion, I can see Green Bay going defense with this pick, either at linebacker or on the defensive line. However, after GM Brian Gutekunst watched the 49'ers run all over his defense in the NFC Championship Game, a run-stopping defensive tackle such as Blacklock would make absolute sense here.
31. *** PROJECTED TRADE *** Miami Dolphins (from San Francisco) – D'Andre Swift (RB, Georgia)
A fourth first round pick for the Dolphins!?!? Sure, why not! Miami has the draft capital to do whatever it wants to in this Draft. As stated earlier, I don't feel like there is any way San Francisco can hold on to this pick, as they aren't scheduled to select again until pick No. 156 on Saturday afternoon. Miami is still in the market for a running back after their leading rusher last year was quarterback Ryan Fitzpatrick. With Kansas City and Detroit (who both figure to be in the market for a running back) picking ahead of their next selection, the Dolphins can swim back into the first round to get the top consensus running back on the board.
32. Kansas City Chiefs – Cesar Ruiz (C, Michigan)
The reigning Super Bowl champions only have five picks in this Draft, but that is more than enough for General Manager Brett Veach, as his team is stacked and in position for another championship run. Two areas that the Chiefs could address with this pick are cornerback (a replacement for Kendall Fuller, who went to the Redskins) and center (a replacement for Austin Reiter, who is entering the final year of his deal). Ruiz, who could be drafted much earlier than this, is the best center in the country and we all know that Andy Reid has a penchant for bolstering the trenches in drafts.