PIAA swim meet ends abruptly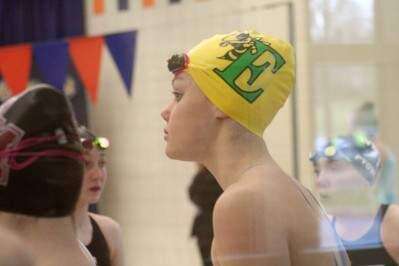 Published March 19. 2020 12:00AM
"Hopefully, this is a once in a lifetime thing," said Emmaus swimming coach after Thursday night's finals of the PIAA Swimming and Diving Championship were canceled suddenly.
The cancellation came as a result of fears that large groups, such as the one made up of swimmers and fans at Bucknell University, would increase the spread of the coronavirus and was announced during the girls diving competition. The cancellation also erased all of the competition among 2A schools, which was set for Friday and Saturday.
The postponement came amid a spree of other suspensions of professional seasons by the NBA and NHL and the suspension of spring training by Major League Baseball. In college ranks, the NCAA ultimately canceled their March Madness tournament after initially announcing that it would be played with no fans in attendance.
Fortunately, the diving portion of the competition was not affected for Class 3A schools and Brendan McCourt was able to win his second straight gold medal before he heads off to the University of Texas to continue his diving career.
"I feel especially bad for the seniors," said Emmaus junior Nick Soares, who was set to swim in the medal rounds of the 100-yard backstroke and as a member of Emmaus' 400-yard freestyle relay team, which included senior Devin Metzger. "I was really looking forward to one last swim with Devin. It was really tough on the seniors, because this was going to be their last high school swim and we were all hoping to put together a big swim, mainly for Devin."
Soares had finished fourth in the preliminaries of the backstroke and the 400-yard freestyle relay team had finished fifth. None of them got to go through a medal ceremony and will instead receive their medals through the mail. Another senior, Gio Germano was part of a team that finished eighth in the 200-yard medley relay a day earlier and at least had the opportunity to receive the medal with his teammates and experience the medal ceremony.
While O'Connor was saddened that the finals and the entire Class 2A competition had to be canceled, he also believes this is a teachable moment for his kids.
"Life is full of curveballs and the kids can certainly learn from this moment," said O'Connor. "I will continue communicate with the kids over these weeks and let them know that things are OK and that this is an opportunity to grow individually and as a team. Most importantly, I also hope that everyone is healthy."
Sophomore Lauren Sharp was set to compete in the consolation round Thursday night after finishing 12th in Thursday morning's preliminaries. Sharp, who was the co-winner of the Dennis A. McGinley Award at districts, has two more opportunities to return to states.
Soares believes the cancellation of the finals will serve as motivation for next season.
"I learned that you can never be guaranteed of having finals to compete in," said Soares. "Next year, I think I'll really be driven to do well and maybe just enjoy everything a little more, after seeing this happen."