Hawks win tourney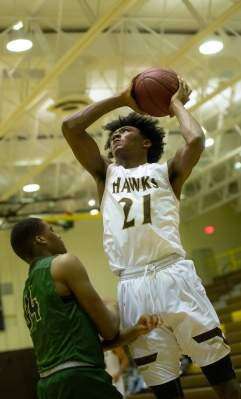 Published December 30. 2019 11:00PM
Bethlehem Catholic got back on track over the holiday weekend with a championship at the Robert H. Griffith Holiday Classic.
The Hawks won both of their games, surviving Friday night's opener against York Suburban 50-47 and then handling Red Lion in the title game 55-49.
Isaiah Alexander came away as the tournament MVP, as he scored 21 points in the championship game and recorded nine rebounds.
Ryan Glassmacher added 16 points in the win Saturday and Bryan Santana chipped in six points and six rebounds.
The wins helped push Becahi back to the .500 mark at 5-5 into a week where they have Emmaus Thursday and Pocono Mountain West (Saturday) on the docket.
Liberty (5-4) lost their only game over the holidays in a 83-66 defeat to JP McCaskey of Lancaster. Rondel McNeil scored 17 for the Hurricanes and Will Harper added 14 points in the loss.
The 'Canes get back into action on Thursday against Nazareth and then have Whitehall on Saturday.
Freedom (4-2) played on Sunday against Sterling High School down in Wildwood and then took on Archbishop Carroll on Monday. Those two games were past Press deadlines. The Pates get back into league play this week with Stroudsburg on Thursday and Northampton Saturday.