Jean M. Green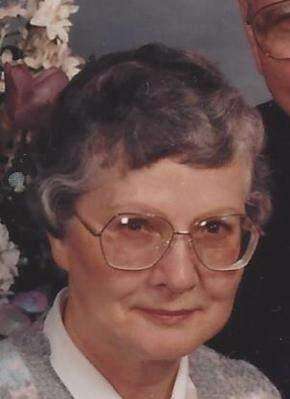 Published November 28. 2019 11:00PM
Jean M. Green, 91, of Salisbury Township, died Nov. 12, 2019, in Saucon Valley Manor, Hellertown. She was the wife of Donald P. Green. They celebrated their 72nd wedding anniversary Nov. 8. Born in Fountain Hill, she was a daughter of the late William R. and Olive (Scholl) Nauman.
She was employed as a licensed practical nurse by St. Luke's Hospital for 10 years before retiring. She continued to work at St. Luke's as a volunteer for an additional 20 years.
She was a member of Holy Ghost Roman Catholic Church. She was known for her infectious laugh, pleasant demeanor and lovely singing voice. Over the years she had the opportunity to sing with several church choirs in the Lehigh Valley.
She is survived by her husband; children, Lynn Pignatelli, of Springfield, Bruce (Donna), of South Portland, Maine, Douglas (Betty), of Bridgewater, N.J., Bryan (Debbie), of Salisbury Township, Clark, of State College, Susan (Dean) Chenski, of Bath and Jonathan, of Phoenixville; 10 grandchildren; six great-grandchildren. One of 14 children, she is survived by a sister, Joanne Campbell, of Bethlehem.
Memorial contributions may be made in her name and sent to the church, 417 Carlton Ave., Bethlehem, 18015.
Arrangements were made by the Pearson Funeral Home, Inc., Bethlehem.