Henrietta June Devereaux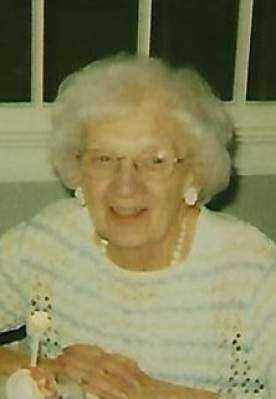 Published November 19. 2019 11:00PM
Henrietta June Devereaux, 99, of North Catasauqua, died Nov. 15, 2019, at Cedarbrook, Fountain Hill. She was the wife of the late William J. Devereaux.
She was a daughter of the late George and Helen (Fronckewicz) Vandergrift.
She was a member of St. John Fisher Catholic Church and of the former St. Lawrence the Martyr Catholic Church of North Catasauqua, where she was a member of the Altar and Rosary Society.
She is survived by a daughter, Denise Witek and her husband Edward of Whitehall; two grandchildren, Amylyn Kelly and Erik Witek; five nieces, Patti Ruffing with John, Paula Zangari with Tony, Jodi Beckett, Eileen Miller and Laura Vandergrift; and extended family.
She was predeceased by a sister, Virginia Bender; a brother, George Vandergrift; a niece, Linda Ebner; and a nephew, David Bender.
Contributions may be made to the Alzheimer's Association, c/o the funeral home, 234 Walnut St., Catasauqua, 18032.
Arrangements were made by Brubaker Funeral Home Inc.