Phillip E. Doddy. Frinzi Brothers bass player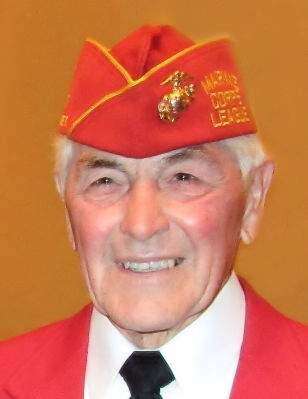 Published September 10. 2019 12:00AM
Phillip E. Doddy, 89, of Hellertown, died Aug. 31, 2019, at his home. Born in Bethlehem, he was a son of the late Francis J. Sr. and Evelyn C. (Betge) Doddy. He was the husband of Rosemarie R. (Ricci) Doddy for 66 years.
He was in the U.S. Marine Corps during the Korean War.
He worked for the local Carpenters Union for many years.
He was a member of St. Theresa of the Child Jesus Roman Catholic Church, Hellertown, where he sang in the choir and was a past president of the Holy Name Society.
When he was 14, his father taught him to play the bass fiddle and to repair string instruments. He played with the Frinzi Brothers for 30 years. He was a past commander of the Edward H. Ackerman Post 397 and the VFW Post 3094, both in Hellertown; and was in the Marine Corps League of Easton, where he was also in the honor guard.
In addition to his wife, he is survived by four children, Eric P. (Sheryl) Doddy and Jan C. (Debra), all of Hellertown, Susan D. (David) Roth of Allentown and Matthew P. (Lisa) Doddy; three siblings, Francis J. Doddy Jr. of Alpha, New Jersey; Jeanne "Jinka" M. Schrader of Bethlehem and Judith D. (Daniel T.) Ruth of Mahtomedi, Minnesota; six grandchildren, Sarah (Michael) Lochiatto, Kyra (Scott) Yerger, Adam Doddy, Nate Jastrzemski and Ben and Jacob Doddy; and seven great-grandchildren, Brennen and Levi Yerger, Autumn and Quintus Jastrzemski, Anthony, DJ and Tonya Lochiatto.
He was predeceased by a granddaughter, Tonya Doddy; and two siblings, Thomas P. and Justina R. Doddy.
Contributions may be made to the church and/or the Edward H. Ackerman Post 397, Hellertown.
Arrangements were made by Heintzelman Funeral Home Inc., Hellertown.