Carl Billera elected GLV Realtors president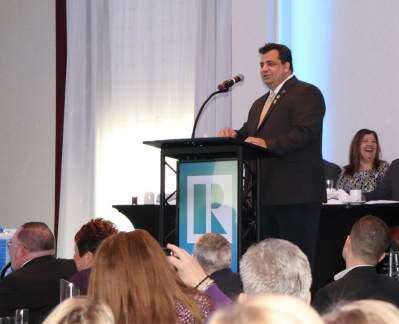 Published February 07. 2019 11:00PM
Carl Billera, broker for Better Homes and Gardens Real Estate Valley Partners, Emmaus, is the new president of the Greater Lehigh Valley Realtors (GLVR).
Billera succeeds GLVR President Sean LaSalle, a Realtor with Berkshire Hathaway HomeServices Fox & Roach, Macungie.
The president of GLVR holds the position for one year. He or she is elected by a nominating committee, which consists of the past president and two directors.
"[The presidency] means a great deal and it is an absolute honor to follow in the footsteps of past presidents who have done such an incredible job of keeping our association respected and in a continued leadership role for such a long time," Billera said at the Jan. 17 induction ceremony at Homewood Suites by Hilton, Center Valley.
"I will do my best to keep things moving in the direction as set by my predecessors," Billera said.
"The missions I've set for 2019 really focus on continued and improved cooperation and communication between our 2,500-plus members," said Billera.
"This ultimately will enhance the customer-client relationship and experience throughout the entire transaction.
"As typically the largest purchase or sale of someone's life, we, as real estate professionals, take our responsibilities in guiding the process for our clients very seriously, and we must ensure cooperation when multiple agents and companies are involved."
Each year, the GLVR president may focus on a charitable foundation. Billera will focus on the Boys and Girls Club.
"The children are our future," Billera said. "But they were given circumstances not created by themselves. They deserve every chance to succeed and be happy.
"If we can help, even a little, I would be so proud and happy to do so with the continued help of our association and members."
Concluding his speech in front of 240 members and staff, Billera said, "My door is always open. It's open for not only complaints, but real ideas and solutions in an ongoing effort to continue to make our association strong, respected and always in a leadership role.
"We simply, at the very least, owe this to our communities throughout Lehigh, Northampton and Carbon counties and beyond," Billera said.
Billera received a degree in business management from Moravian College.
Billera acquired a real estate license in 1993 and a broker's license in 1996.
Billera previously owned Grille 3501 and The Buckeye Tavern.
He owns House and Barn and The Burgery Company, both in the Emmaus area.