SouthSide Film Festival documents its 15th year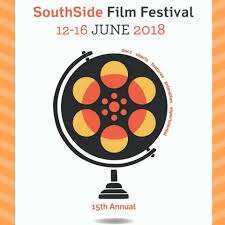 Published June 07. 2018 12:00AM
It's a benchmark year for the SouthSide Film Festival.
You might say, the Lehigh Valley's oldest film festival that unreels June 12-16 on the south side of Bethlehem is documenting its 15th annual year.
"We are pretty documentary-heavy this year," says SouthSide Film Festival Director Glenn Koehler, adding, "We ended up with a lot of really good feature-length documentaries this year."
The SSFF screens narrative features, documentary features, narrative shorts, documentary shorts, and animated films from the United States and around the world. There are 76 films this year, up from an average of 70 films annually.
"We had more than 400 submissions, which is more than double what we usually get," Koehler says.
Koehler attributes the increase to SSFF's new submission system, FilmFreeway, which ran concurrently with the old system, WithoutABox, in its last year of use for the 2018 festival.
"We have this great new relationship with PBS, which is hosting the opening-night party," notes Koehler.
The SSFF opens with a reception, 6:30 p.m. June 12, PBS39 Studios at PBS39-WLVT Public Media Center, 839 Sesame St., SteelStacks, Bethlehem.
"We have a really good amount of film-makers attending, so that is really exciting," Koehler says.
Expected to attend the 2018 SSFF:
"DriverX" executive producer Alex Cutler and producer Mark Stolaroffs. The live-action narrative film is about an actor who is an Uber driver.
"Space Butthole" director David Chai. It's his fifth film at SSFF, but his first time attending. The eight-minute animation short explores "the bowels of the galaxy."
"The Velvet Underground Played at My High School" director Anthony Jannelli. The animation documentary short recounts the title's true story.
"Love Radio" director Jeremy Mohler. A narrative comedy short.
"At The Drive-In," a documentary film about efforts to retain 35mm celluloid screenings at The Mahoning Drive-In Theater, Lehighton, screens opening night at 8:30 p.m. June 12, outdoors, weather permitting, on the Ruins West Lot in the vicinity of Steel Ice Center, Bethlehem.
In addition to "At The Drive-In," Koehler recommends "Flin Flon: A hockey Town," a feature documentary about hockey fans in Manitoba, Canada, and "Poured in Pa," a feature documentary about Pennsylvania craft breweries.
Last year, 1,327 attended the SSFF, a 14 percent increase over 2016.
SSFF screenings June 13-16 are at Lehigh Valley Charter High School for the Arts, Touchstone Theatre and Victory Fire House, all Bethlehem. The SSFF Childen's Film Series is June 14-15 at Godfrey Daniels, Bethlehem.
In addition to Koehler, SSFF officials are Jeff Vaclavik, Board President; John Saraceno, Board Vice President; Gary Krall, Board Treasurer; Ann Knerr, Board Secretary; Pattie Giordani; Public Relations; Lorraine M. Pasquali, Volunteer Coordinator; Benjamin Bertalan, Film Selection Committee; Carol J. Gilmore, Jury Committee, Board Member; Jennifer Cotto, Jury Committee, and Katie Dyer, Board Member.
The Sixth Annual SouthSide Film Festival Fundraiser is at 6 p.m. June 11, Molinari's, 322 E. Third St., Bethlehem.
SouthSide Film Festival schedule, ticket information: southsidefilmfestival.com; Deja Brew, 101 W. Fourth St., Bethlehem; 610-865-2739