Barnett will anchor powerful PHS offense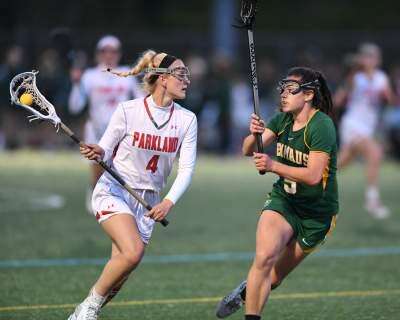 Published March 29. 2018 12:00AM
The Parkland girls lacrosse team will lean on its offense in 2018. The Trojans boast one of the strongest offensive attacks in District 11. Multi-year leading scorer Camryn Barnett, a senior, leads a talented returning group that includes Abby Pope, Morgan Hurd, Emily Leiby and Mackenzie Roth up front.
"I think our offense has three really good qualities," said head coach Dawn Cipolla. "We are athletic, aggressive and show a lot of tenacity, which is exactly what you want out of your offensive unit. There are plenty of scoring options and we know that we will be able to score with the best of them."
The one question mark to this year's squad is who will step up on the defensive end. The 2017 team, which finished 18-5 and won Parkland's second consecutive district championship and third in the last four years, needs to replace three starting defenders.
Jill Bushinsky is the lone returning starter on defense for the Trojans, in front of seasoned goalkeepers Brie Barraco (Penn State commit) and Kenzie Galucy.
"With only one returning defender we are rebuilding our defense," Cipolla said. "We need some younger players to step up."
Junior Lydia Lisetski, sophomore Erica Steele, freshman Emily Green and senior Katie Rawski all will get chances to contribute on the defensive front.
Other newcomers that will contribute on offense include seniors Irene Lee and Abby Giacobbe, and freshman Maeve Leonzi.
With the start of the 2018 season underway, the goals and expectations of Parkland are the same as they always are.
"Combining all of our strengths to take the program to a whole new level of game play," said Cipolla. "We want to be the best team we can be with hard work, determination, and never giving up. With the combination of all three of these things hopefully we will be able to bring our game to a whole new level."
Parkland opened its regular season this week with games against Moravian Academy, Central Catholic and Wilson West Lawn.