Trojans girls lacrosse team will rely underclassmen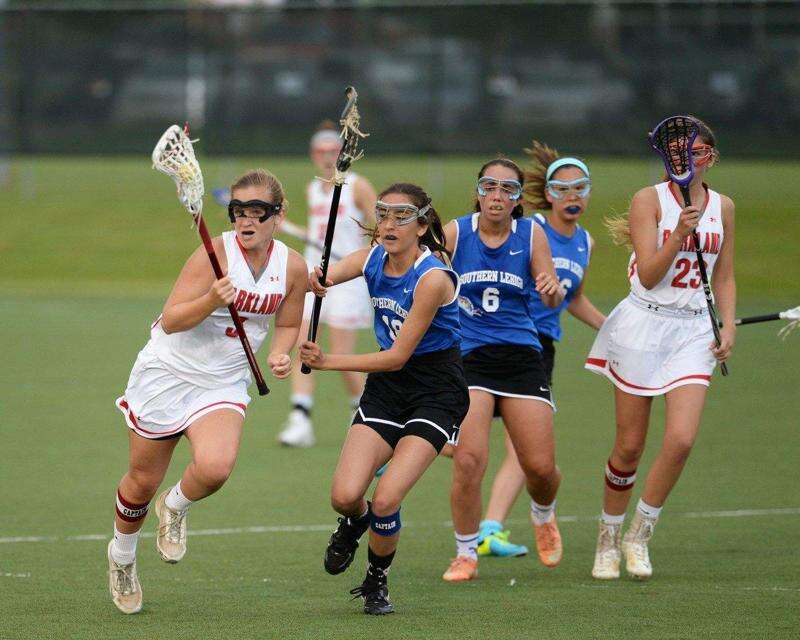 Published March 26. 2015 12:00AM
Parkland's girls lacrosse team won the 2014 District 11 championship led by a senior forward and a mostly senior defense, including the goalie and two junior midfielders.
But the Trojans' 2015 group may be a little bit different. Parkland could rely more on underclassmen to contribute if the team is to defend its title.
"We are a young team who will need freshmen and sophomores to help and contribute," said first-year head coach Dawn Cippola.
Cippola comes from Moravian College and takes over for John Seitzinger. She has been around the program for a couple of years coaching at the Schnecksville playground association.
Senior midfielders Sophie Castillo and Mackenzie Galli will be counted on heavily by Cippola in the Trojans offensive attack. Castillo can score from anywhere and Galli is the motor that makes Parkland run. Both have accepted scholarships to play at the Division I level next year.
Castillo will play at the University of Colorado. Galli will play at Virginia Commonwealth University.
A bigger junior class, consisting of Sage Barnett, Ana Emrick, Sarah Staggard, Cathleen Gaffney, Lexi Rice and Alex Borelli all return with valuable varsity experience.
Sophomores Shannon Bushinsky, Brooke Cipolla and Jenny Zawada will be counted on to contribute more this season.
Maddie Pope returns from a back injury that kept her out last season, and senior goalie Sam O'Keefe will take over in front of the net.
Three freshmen that Cippola expects to see varsity time include goaltender Gabriele Barraco and offensive players Camryn Barnett and Abby Pope.
In her first season, Cippola wants to win and defend the title, but also improve the girls' games and watch them grow as student-athletes.
"We are a team," said Cippola. "We respect each other and we all have a common goal: be the best lacrosse team we can be with hard work, dedication and the love of the game.
"As coaches we want to develop each girl to be the best lacrosse player they can be and instill good work ethics, team work and the determination to know every game we left it all on the field. All of this will help them be better people throughout there lives."