High School Musicals: Northwestern Lehigh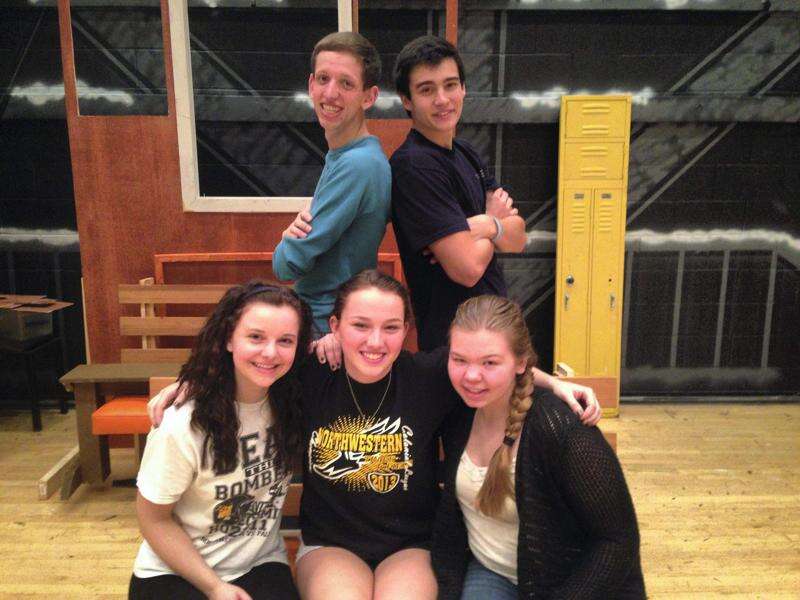 Published February 25. 2014 11:00PM
"Teenagers" starts with a "T," which stands for "Trouble" when "Footloose" opens at 7 p.m. March 6, 7, 8 and 2 p.m. March 9 in the auditorium of Northwestern Lehigh High School, 6493 Route 309, New Tripoli.
The rollicking musical directed by Bill Mutimer chronicles the teen angst of Chicago-bred dancing boy Ren McCormick (Alex Bobbyn) when he moves to small-town Beaumont where dancing is illegal.
When sparks start to fly between Ren and Ariel Moore (Haley Smith), it doesn't sit well with her stuffed-shirt father, Rev. Shaw Moore (Kurtis Reif). Soon, the whole town is in an uproar.
Other roles in the show include Chuck Cranston (Alex Fixl), Ethel McCormack (Christine McDonald), Rusty (Emily Witt) and Urleen (Melinda Lingenfelter).
"Footloose" is based on the 1984 movie of the same name which starred Kevin Bacon.
"Footloose" opened on Broadway in 1998 at the Richard Rodgers Theatre. The musical was nominated for four Tony Awards.
Tickets: 610-298-8661, ext. 2267