Challenge benefits SEAL families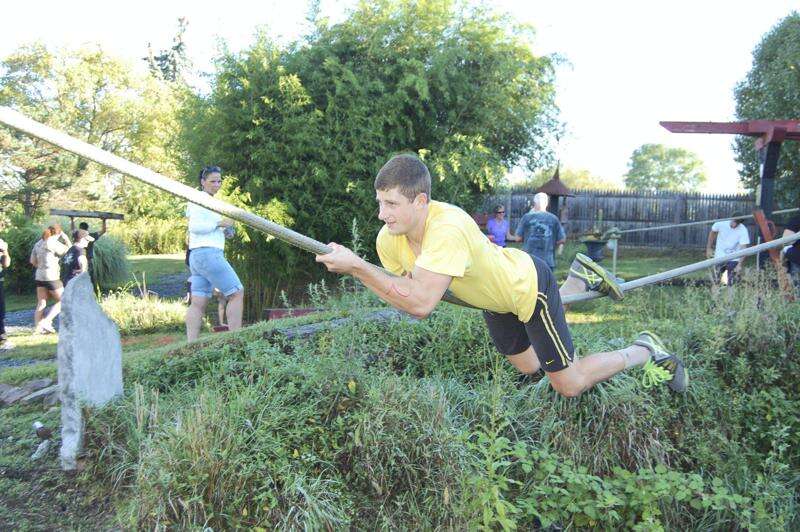 Published September 11. 2014 12:00AM
More than 100 athletes came together Sept. 7 for the 10th annual Navy SEAL Benefit Challenge at VFW Post 7293, Egypt, Whitehall Township.
Nine teams, consisting of seven or more athletes ranging in age from 12 to 62, participated in the three-event challenge, consisting of the Grinder Physical Training, an obstacle course and a 4-mile run in team formation.
Dr. Raymond Fritz, of Allentown Family Foot Care, South Whitehall, said he and Steve Turoscy were directors of the challenge.
"Sponsors for the event included the UDT-SEAL Association Pa. Chapter, Hoover Karate Academy in Whitehall, and the VFW Post 7293 in Egypt," Fritz said.
Fritz said the oldest athlete participating in the challenge was Robert Vidoni, 62, of Orefield.
"I've participated in the challenge for eight years," Vidoni said.
The youngest athelete to participate in this year's challenge was 12-year-old Matthew Boushell of New Tripoli.
Some of the teams competing in the challenge this year included Allentown Family Foot Care, Ocean Eye, Inc., Lehigh Valley Health Network, Hoover Karate Academy and ROTC students from Boyertown Area Senior High School.
The obstacle challenge consisted of tug-of-war, physical training using a wooden log, horizontal and vertical rope climbing, track and stack station using wooden pallets, physical training interval station, flipping a giant tire and push-ups, pull-ups, slant board sit-ups and dip bar physical training.
After the teams competed in the 4-mile run and carried a pontoon boat around the grounds at the VFW, they attended an awards ceremony where they received a ribbon, certificate and lunch.
During the ceremony Nathaniel Smith, Navy district 8 commander and senior vice commander for VFW Post 7293, Egypt, presented Dr. Fritz a check for $300.
All proceeds from the challenge will go to support the families of fallen Naval Special Warfare Operators: The SEALs.