Congresswoman Wild visits with striking workers from South Whitehall Public Works Department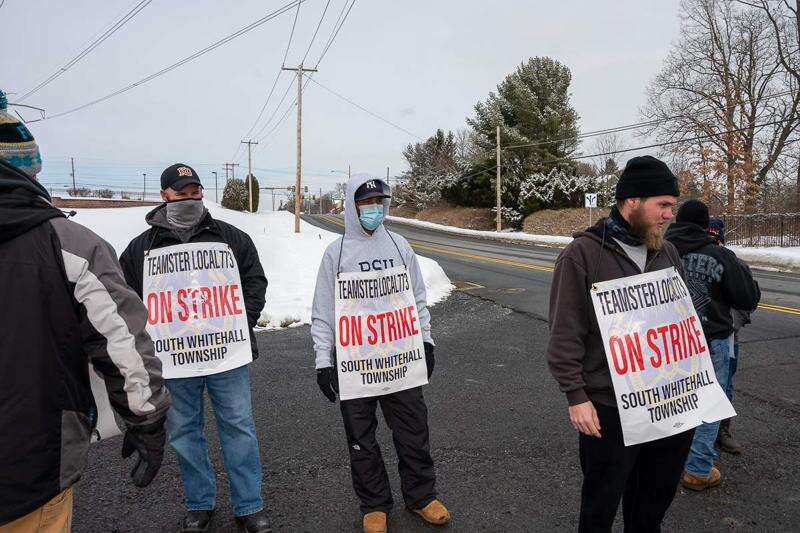 Published February 18. 2021 01:09PM
By LOU WHEELAND
Special to The Press
Congresswoman Susan Wild, D-7th, visited striking workers of South Whitehall's Public Works Department Feb. 13 at the Ridgeview Drive entrance to the township building.
Wild is a strong advocate for unionized workers and serves on the U.S. House Committee on Education and Labor, Subcommittee on Health, Employment, Labor and Pensions.
Public works employees, represented by Teamsters Local 773, are on strike as contract negotiations continue with the township management team.
According to the union rep, the economics have been discussed and agreed upon in large part. The remaining issues of great importance to the union are making the workweek Monday through Friday to prevent the township from giving an employee off during the week and making him or her work the weekend for straight time, because it is a quality of life issue.
In addition, the union wants to stop the township from further subcontracting out work and taking job opportunities away from township workers.