Greenhouse will close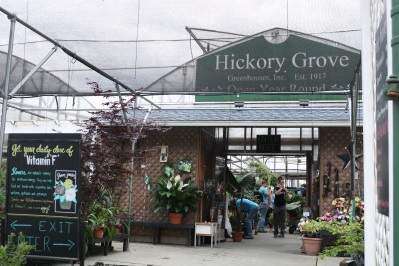 Published June 17. 2020 12:00AM
Hickory Grove Greenhouses, 1096 Milton St., North Catasauqua, announced the 103-year-old business will close later this year, as reported in a June 3 Facebook post.
Hickory Grove was hit by tragedy in November 2019 when owner James Eline died at age 66, and over the past few months, the COVID-19 pandemic has made the prospect of being able to stay in business very uncertain.
In announcing Hickory Grove will close, Eline's widow, Jann, said these compounded hardships made her "more convinced than ever that I am doing the right thing."
The announcement, however, came without a hard end date for the business, as Eline plans to keep Hickory Grove open until she is able to sell the entire remaining stock of plants.
As Lehigh and Northampton counties moved into the yellow phase of Pennsylvania's reopening plan June 5, Hickory Grove reopened for its final season. This temporary reopening was mentioned in Eline's Facebook post about the closing, which received nearly 1,000 likes and 300 comments.
Based on that response, it is no surprise customers were lined up around the block for hours to get into Hickory Grove's reopening.
By 1 p.m., Jamie Toohey and Tim Hahn, of Allentown, were just getting inside after waiting in line for three hours - plenty of time for two strangers with a shared love of horticulture to become friends.
The crowd of customers was large and remained consistent throughout the day, but the long wait was mostly due to social-distancing restrictions put in place to combat COVID-19.
Now that Hickory Grove is reopened, only 30 customers will be allowed in at any given time, and no more than two people per family will be allowed into the building.
On reopening day, one employee stood at the entrance and kept count of the customers inside, sending in the next person in line every time someone left.
The greenhouse will only be open for limited hours during this temporary season - 10 a.m.-5 p.m. Tuesdays, Thursdays, Fridays and Saturdays.
With the aim of selling the entire stock, Hickory Grove is also running sales of 50 percent off houseplants, hanging baskets, perennials, shrubs, trees and hard goods. Some seasonal items are also 75 percent off.
Concluding her announcement that the greenhouse will close, Eline said, "I wish you all the best in your indoor and outdoor gardening endeavors, and I hope Hickory Grove has helped fuel your passion along the way. As Jim was so fond of saying, 'It's cheaper than therapy!'"