Donald S. Bowie, Jr.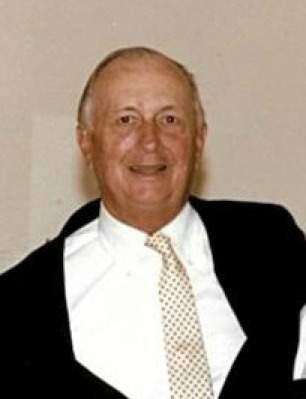 Published December 07. 2016 11:00PM
Donald S. Bowie, Jr., 95, of Emmaus, died in his sleep Dec. 2, 2016, at Luther Crest, Allentown. He was the husband of the late Anita (Deschenes) Bowie, to whom he was married 65 years. Born in Long Branch, N.J., he was a son of the late Donald and Mildred (Woolley) Bowie.
He graduated from Long Branch High School and Monmouth Junior College. He received his bachelor of arts degree from Rutgers University in 1943, prior to serving for three years in the United States Army during World War II, including service in Europe with the 42nd Infantry (Rainbow) Division. He was awarded the Bronze Star medal. Upon return to the United States, he earned a Jurist Doctorate Degree from Harvard University Law School. He practiced law for eight years at the Newark, N.J. firm of McCarter, English and Studer. In 1956 he joined Mack Trucks, Inc. in Plainfield, N.J., where he assisted in the development of a corporate legal department, a trend at the time. While at Mack headquarters, Allentown, he served as an executive vice president, general counsel and corporate secretary, as well as a director. He was also an officer and director of several Mack Truck subsidiary companies. In 1986 he retired from Mack Trucks after 30 years of service.
He was a member of the Lehigh Industrial Development Authority for 20 years and served as its chairperson for eight. He was active in the Allentown Chamber of Commerce, a member of the board of directors of the Pennsylvania Chamber of Commerce, the American Society of Corporate Secretaries, various bar associations, as well as being involved in several civic and charitable organizations.
He was a member of the First Presbyterian Church, Allentown.
He enjoyed spending time with his family, especially at his home on Long Beach Island, playing golf and extensive traveling during retirement.
He is survived by daughters, Barbara B. and her husband Barry L. Kulakowsky, of Douglassville and Ann B. and her husband Richard T. Fox, of Emmaus; six grandchildren, Lisa Paretti, Peter Kulakowsky, Natalie Chase, Bruce Fox, Tim Fox and Maria Fox; seven great-grandchildren, Penelope Fox, Grace Kulakowky, Chloe Paretti, Brodie Kulakowsky, Bowie Fox, Ethan Paretti and Elliot Chase. He was predeceased by a son, D. Bruce and a sister, Frances M.
Contributions may be made to Lehigh Valley Hospice, 2166 S. 12th St., Allentown, 18103.
Funeral services will be held 1 p.m. Dec. 9 in First Presbyterian Church of Allentown, 3231 Tilghman St., Allentown. Visitation will be noon to 1 p.m. in the church. Arrangements were made by the Schantz Funeral Home, P.C., Emmaus.