Boys earn district three-peat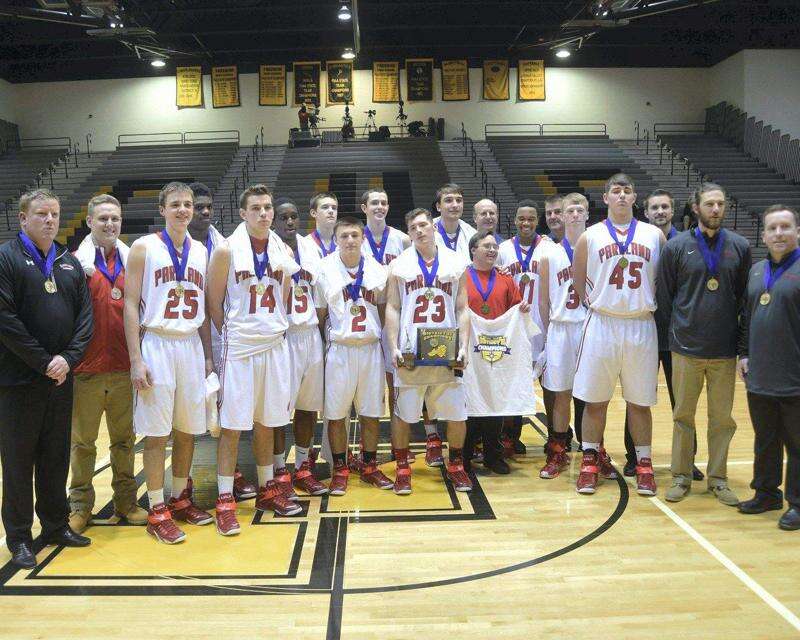 Published March 04. 2015 11:00PM
It was a different group of players that took the court at Freedom High School's gymnasium last Saturday night, but they brought home the same result. The Parkland boys basketball team defeated Whitehall 46-38 to win its third consecutive District 11 Class AAAA championship.
It was another game that the Trojans are unaccustomed to, a slow-tempo pace to keep them from doing what they do best. Pocono Mountain West did it to them a week earlier in the quarterfinals, and Saturday night was the fourth time Parkland (27-1) faced the Zephyrs in the last month and a half.
But the Trojans did what they have done for all but one game this year: they used what's given to them and won.
Junior Devante Cross and sophomore Sam Iorio both scored 11 points to lead Parkland to the victory.
Both teams shot well from the floor to keep themselves in the game. Parkland went 11-for-15 (73.3 percent) in the first half and 17-for-27 (63 percent) for the game. Whitehall, which got a game-high 16 points from Brett Radocha and 10 from Jacob Meyers, was a respectable 16-for-34 (47 percent).
"I feel like we're peaking at the right time," Iorio said. "We still have one goal ahead of us. I really feel we can do it. If we stay together anything is possible."
The Zephyrs actually led from the onset, off a layup from Chad Rex. And after a 5-5 tie, Iorio scored four points in a six-point spurt that put the Trojans ahead for good.
As usual, it was not just one or two players making contributions. Cross scored five points in the last minute of the first half to give the Trojans a 25-15 lead at the break. Jack Dreisbach also hit a three-pointer to give Parkland a 14-7 lead late in the first quarter.
"Everybody on this team can do it all," Stout said. "We can all play defense, rebound and knock down shots. You can stop one of our guys, maybe, but you can't stop us all."
Stout's three-pointer gave Parkland a 30-17 lead with 5:54 left in the third quarter. A three-pointer by Meyers brought Whitehall to within 31-24 with 6:17 left in the game. But Parkland ran off the next eight points to regain control.
Next up is the start of the fourth and final goal of the season for the Trojans. Parkland will play Conestoga, the eighth-place team from District 1 Saturday afternoon at Allen.